News story
New action taken at Heart of England to improve services and strengthen leadership
Monitor is taking action to improve services and strengthen the leadership of Heart of England NHS Foundation Trust, so that patients receive better care.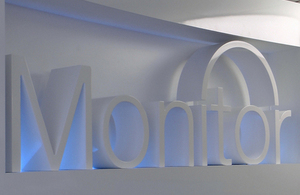 The health sector regulator has imposed a further condition on Heart of England NHS Foundation Trust's (HEFT) licence enabling it to take further action if the trust's leadership does not perform better.
Monitor is acting after HEFT failed to reduce long waiting times for A&E, routine operations and cancer care patients, together with additional concerns regarding mortality rates.
The regulator has decided that the range and seriousness of these issues demonstrate a clear failure in leadership and the trust's organisational systems.
The trust and Monitor have also agreed new legally binding enforcement undertakings aimed at improving these care services on a sustainable basis.
HEFT provides services across the West Midlands at Birmingham Heartlands Hospital, Good Hope Hospital, Solihull Hospital and Community Services at the Birmingham Chest Clinic.
Monitor first found HEFT in suspected breach of its licence to provide healthcare in December 2013, after it failed to meet national targets at 2 of its hospitals, for treating patients in A&E within 4 hours.
Adam Cayley, Regional Director at Monitor, said:
We want all patients of this trust to receive quality and timely care, which means all parts of the organisation must operate effectively.

This action should ensure that the trust's leadership takes appropriate and swift action to address our concerns around how it is led and run.

We will continue to monitor the trust rigorously and take further regulatory action if we consider it necessary.
Published 23 October 2014