News story
New accountability arrangements for infant schools from 2016
How the reception baseline assessment will change the way we monitor and fund infant schools.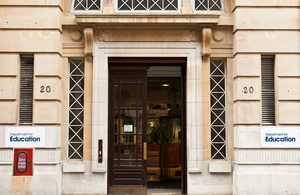 On 27 March 2014, we published our response to the consultation on reforming the way we hold primary schools to account.
We announced the introduction of the reception baseline assessment from 2016 as a new way of measuring primary schools' progress.
The baseline assessment will also allow us to monitor the progress of pupils in infant schools. From 2016, we will be able to measure and publish pupils' attainment from reception year to the end of key stage 1 (KS1) for the first time. However, there will not be a floor standard for infant or first schools.
Infant school pupils taking the reception baseline in 2016 will reach the end of KS1 in 2019, so we will first publish the progress of pupils in infant schools in the 2019 performance tables.
To help increase confidence and consistency in our moderation of infant schools, we will be increasing the proportion of schools where KS1 assessments are moderated externally. From summer 2015, half of all infant schools will have their KS1 assessments externally moderated.
We will continue to support low attaining pupils through the low prior attainment funding. Once the early years foundation stage (EYFS) profile stops being compulsory in 2016, we will use the outcomes from the baseline assessment to allocate low priority funding to primary schools, including infant schools.
Published 6 June 2014