New ACCIA process for awards scheme applications
Supporting citations have been removed from the National Clinical Impact Awards process. Applicants can still seek guidance from any membership organisation.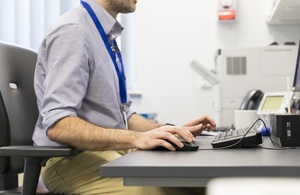 From March 2023, National Clinical Impact Awards (NCIA) scheme applications will no longer include rankings and citations from national nominating organisations.
Applicants will now be able to seek guidance from any number of relevant membership organisations (MOs) they wish to approach.
MOs may review draft applications, providing pointers and advice, but must not edit or critique the text directly, as the application must be written solely by the applicant. The Advisory Committee on Clinical Impact Awards (ACCIA) will use standard academic software to assess applications to detect plagiarism or repetition.
Enhancing the role and reach of membership organisations
An MO may be able to help ensure that important elements are included by the applicant to optimise their application. These may include reminders to define national impact rather than descriptions of activity, plus benchmark data for comparison against appropriate national quality standards.
ACCIA will make communication tools, links to training materials and activities, best-practice checklists and other guidance available for membership organisations to use as widely as they wish.
Benefits to membership organisations and applicants
This change will simplify the process for applicants and MOs, as well as scorers, ensuring a fairer application process. From 3 March 2023, no applicant will be able to submit additional contextual information in support of their application, emphasising the established principle that all applications are scored solely on the evidence provided in the 5 domains, as measured against the expectations of the job plan and any other remunerated activities.
This additionally removes the misconception that a citation is a prerequisite for an NCIA application.
Analyses and feedback on existing arrangements
This change has been made after detailed analysis of the previous National Clinical Excellence Award scheme and the 2022 NCIA round. These analyses showed that the presence of a ranking and citation made only a marginal difference to scoring and did not predict the success of an application. The holding of a prior national award was much more strongly associated with the likelihood of a successful NCIA application.
Published 15 February 2023