New £25m landing craft home takes shape in Devonport
A £25m new complex for Royal Marines landing craft and assault boats in Devonport is well on the way to completion.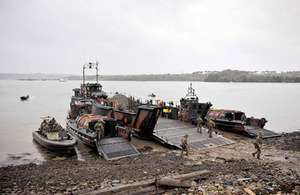 When it is finished at the end of the year, 539 Assault Squadron Royal Marines (539 ASRM) and its feeder unit, 10 Landing Craft Training Squadron, will move into the facility from Turnchapel and Poole respectively, cementing Devonport's position as the home of amphibious forces.
The aerial image of Devonport's Weston Mill Lake - taken just before flagship HMS Bulwark (left) and helicopter carrier Ocean departed for Olympics duties - shows the new £25m complex for Royal Marines halfway towards completion.
Come 2013, the Green Berets will consolidate the core of their amphibious assault forces on the lake at the northern end of Devonport Naval Base, and what was once 'frigate alley' (typically it was the home of the Type 22 flotilla) will become 'landing craft, hovercraft, RIB and ORC alley' - RIB and ORC standing for rigid inflatable boat and offshore raiding craft respectively.
539 ASRM and 10 Landing Craft Training Squadron will move into the site as Devonport strengthens its claim as the home of amphibious warfare.
To accommodate the impending arrivals considerable work has been carried out. Some 25,000 cubic metres of material have been dredged from the lake and area around Wilson's Beach at the eastern end.
The lake will house a marina with a network of pontoons for various craft, while a finger jetty will extend into the harbour with a 200-tonne boat-lift to raise both types of landing craft (the smaller 'vehicle/personnel' and the larger 'utility', which can carry a Challenger 2 tank) out of the water.
At Wilson's Beach, a drab, muddy bit of rocky shore, a slipway is being built to allow the commandos' hovercraft - officially the LCAC (Landing Craft Air Cushion) - to enter and leave the harbour safely.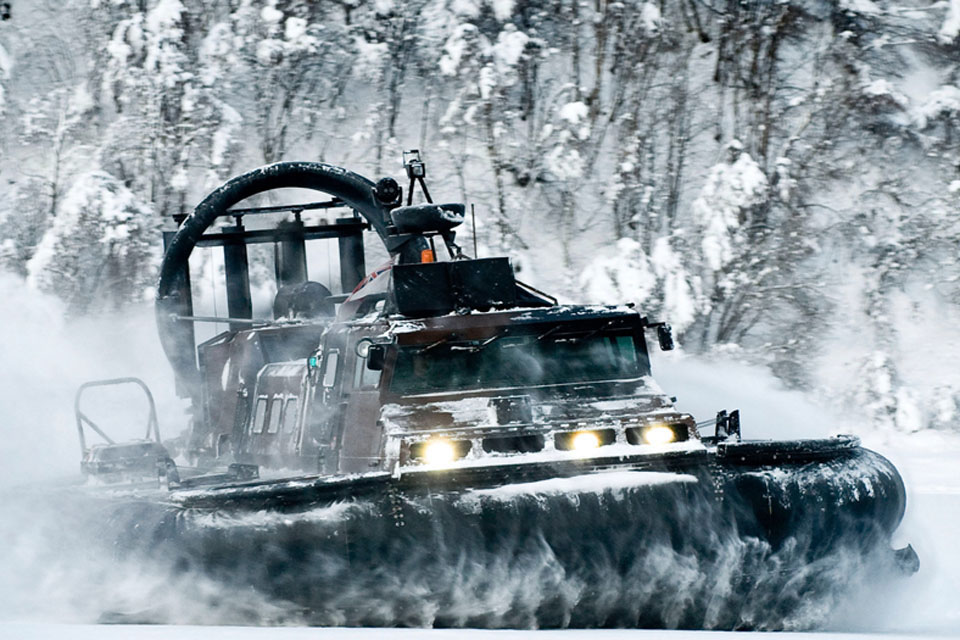 The lift and slipway will lead to an area of hardstanding for boats (roughly on the site of the old helipad, which has now transferred to HMS Raleigh across the Hamoaze) and are just a short distance from the large engineering workshop, the largest building being constructed as part of the relocation of the two squadrons.
539 ASRM, who were involved in the massive security mission around the Olympics providing craft and personnel for Weymouth and the Thames, are moving the short distance from RM Turnchapel on the Plym estuary - about four miles (6.4km) away.
The unit - as well as the assault squadrons attached to Bulwark, Albion and Ocean - is fed by 10 Landing Craft Training Squadron along the south coast in Poole.
Work on the complex is due to finish by the end of the year, with the commando units occupying it in 2013.
Published 14 August 2012