Net migration continues to fall
Latest figures from the Office for National Statistics show that net migration has fallen by 84,000.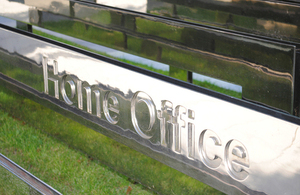 The provisional figures for the year ending June 2012 show that net migration has fallen 'significantly' to 163,000 from 247,000 the previous year to June 2012.
The drop comes following changes to all the main immigration routes into the UK, tightening the routes where abuse was rife at the same time as ensuring we continue to attract the brightest and best highly skilled workers and genuine, talented students.
And the number of visas being issued up to the end of 2012 is also down, indicating that the trend is set to continue.
Net migration
Immigration Minister Mark Harper said: 'Our tough reforms are having an impact in all the right places - we have tightened the routes where abuse was rife and overall numbers are down as a result.  But sponsored student visa applications for our world-class university sector are up and the numbers of skilled people being sponsored by UK employers in sectors such as IT and science have also increased.
'We will continue to work hard to bring net migration down from the hundreds of thousands to the tens of thousands by the end of this Parliament and to create a selective immigration system that works in our national interest.'
Published 28 February 2013