NDA and Sellafield Ltd statement on Panorama
Nuclear Decommissioning Authority and Sellafield Ltd have issued a joint statement in response to this evening's Panorama broadcast.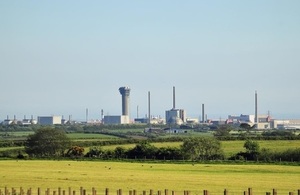 Sellafield is safe, there is no question about that. Maintaining safety is the priority at Sellafield. Employees work around the clock every day to ensure that the site is safe today, tomorrow and in the future.

It is disappointing that despite giving BBC Panorama access to Sellafield and spending a significant amount of time explaining complex issues, the programme painted a negative picture of safety that we do not recognise.

Sellafield Ltd rightly operates in one of the most regulated industries in the world and current safety performance is excellent and improving and the workers are making great progress in cleaning up Europe's most complex nuclear site on behalf of the UK taxpayer.
Published 5 September 2016