Navy Search and Rescue man is finalist in Our Heroes awards
A Royal Navy Search and Rescue crewman who has rescued over 600 people in over 800 emergency call-outs has been nominated as a finalist in a Scottish newspaper's prestigious Our Heroes awards.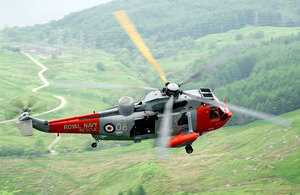 Petty Officer Marcus 'Wiggy' Wigfull, aged 39, is an aircrewman at the UK's busiest helicopter Search and Rescue (SAR) unit, HMS Gannet in Prestwick, Ayrshire.
His rescue tally has been amassed in just 13 years of Search and Rescue flying - at both Culdrose in Cornwall and in Scotland.
His 800 call-out tally, which resulted in him rescuing 624 people, led to his exceptional service being drawn to the attention of Scottish daily newspaper the Daily Record, which has nominated him as a finalist in the Our Armed Forces category of its prestigious annual Our Heroes awards.
The gala awards ceremony will be held at the Hilton Hotel in Glasgow on 13 May 2011:
To me it's just my job and it's a job which I love, so to be nominated for an award like this is very humbling really," explained PO Wigfull. "Each and every call is different in its own way - even the calls which we would call routine.

And, as a result, every day on duty is different. You never know what's round the corner, but you can be sure that, if we're called out, it's because someone else is having a bad day.
It's a great feeling to know that whether it is a mountain climber who has fallen and injured themselves, a pregnant mum with delivery complications or a stranded yachtsman in heavy seas, that what the duty crew and I do can make a real difference.
There are four people in a SAR duty crew and we all play our part each and every time - it's true teamwork.
PO Wigfull has been described as 'a credit' to the Fleet Air Arm and the Royal Navy by HMS Gannet's Commanding Officer, Lieutenant Commander Debdash Bhattacharya, who said:
Wiggy shows great enthusiasm and dedication to his job and it is a pleasure to work with him. He has played a large part in the successes enjoyed by HMS Gannet over the years.
I have no doubt that, while it goes without saying that we in the Royal Navy greatly value him and his experience, it's likely that each and every one of the 600+ people he has rescued would have been impressed by his skill and professionalism.
In addition to the demands of his day job, Wiggy always makes time to get involved with various charitable activities and he is a keen supporter of community outreach projects from conducting schools visits to raising funds for charities.
He is an excellent ambassador for the SAR community and Royal Navy.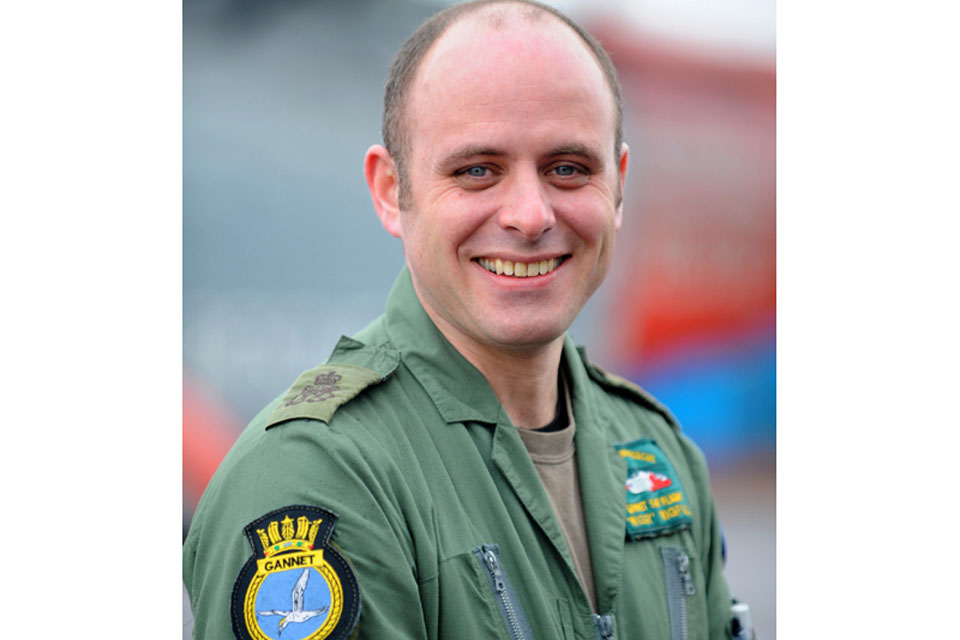 One of PO Wigfull's most difficult rescues in recent years was that of three crew from a yacht in heavy seas off Ayrshire.
The yacht was caught on rocks and pitching violently in the waves. Lowering PO Wigfull down from the helicopter was not only tricky but dangerous, too, as the yacht's mast and rigging could easily have become caught on the winch wire.
Not only did he get the three people off safely, he did it very rapidly in spite of the conditions and an injury to his hand which he sustained while trying to board the yacht.
He was awarded the Queen's Commendation for Bravery in the Air for his actions.
Other memorable or difficult rescues in recent times have included:
• rescuing four people from three separate lightning strikes on the same day in the Lake District and also, on a different occasion, a woman who fell 300ft (91.5m) on Striding Edge.
• safe recovery of a surfer off Machrihanish Beach on the Mull of Kintyre in 60mph (97km/h) winds and 15ft (5m) seas with only 20 minutes' light remaining - his board was found a few days later three miles (5km) away.
We were also called out to rescue a young lad, six years old, who fell 30 feet (9m), again in the Lake District," PO Wigfull said. "To make this one worse, his mum fell over the same ledge trying to rescue him.

I found that one difficult as my son was the same age and the mum was not bothered how injured she was, she just wanted to make sure her lad was OK. The good news was that both recovered well.
And, on 20 April this year, PO Wigfull was part of the four-man duty crew from HMS Gannet which airlifted a total of seven people and a dog to safety from the island of Staffa off Scotland's west coast after their boat capsized leaving them stranded on a narrow rock ledge at the foot of 130ft (40m) cliffs with a rising tide in front of them.
PO Wigfull is currently an aircrewman, paramedic and instructor at HMS Gannet, which covers a huge area - from Ben Nevis in the north to the Trossachs in the East; the Inner Hebridean islands and Northern Ireland in the west to the Lake District and beyond in the south; an area of some 98,000 square miles (254,000 sq km).
Published 4 May 2011