Navy helicopter pilot returns from first Helmand tour
A Royal Navy helicopter pilot has recently returned from his first three-month deployment to Afghanistan where he flew his Sea King Mk4 helicopter in and around the Green Zone in Helmand province.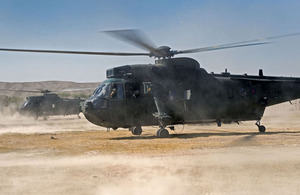 Lieutenant Charlie Talmage, aged 30, was based in Camp Bastion for his tour. He is a member of 846 Naval Air Squadron (NAS), which, with sister squadron 845 NAS, has been operating in Afghanistan for the last three years.
Lt Talmage's journey began back in June when he boarded a TriStar aircraft at RAF Brize Norton for the first leg of the journey to Camp Bastion, via Kandahar.
The flight gave him a lot of time to consider what lay ahead and the environment he would be working in for the next three months:
Just as you have convinced yourself that you will be able to cope with the pressures ahead, you find yourself putting on helmet and body armour for the final descent into Kandahar," he said. "There is a tension in the aircraft but everyone soon relaxes when the wheels touch down on the runway.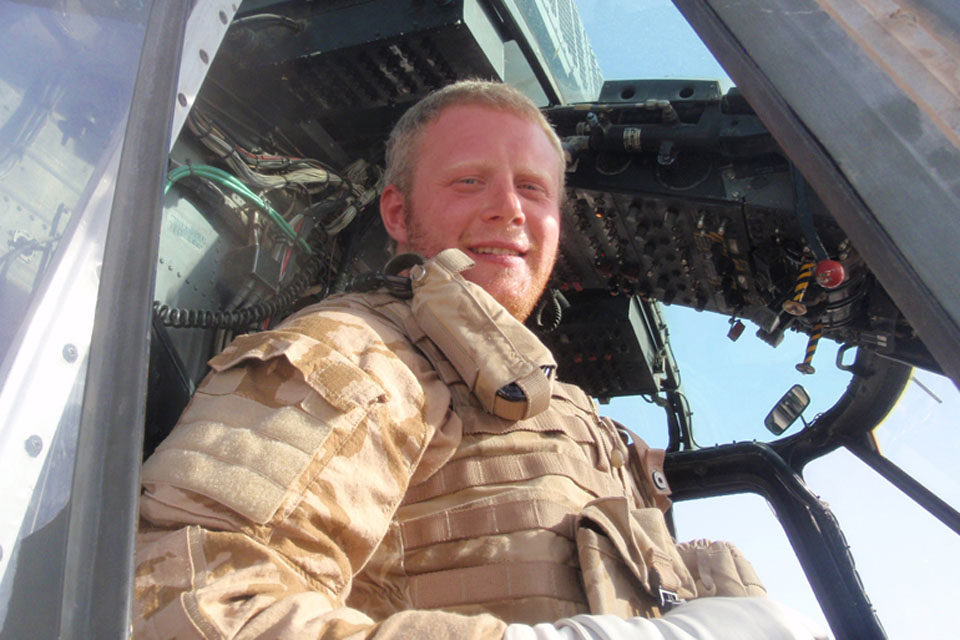 After a quick connecting flight, Lt Talmage arrived at Bastion and was straight into three days of briefings on subjects ranging from air traffic control procedures to battlefield hygiene. For the aircrew it's a welcome relief when the briefings finish and the flying begins. Lt Talmage said:
It's why I have been training for four years - to actually do the job which the 'Junglies' have been doing here in Afghanistan for three years. But it's a shock to the system the first time you strap into the aircraft with the cockpit temperature above 50 degrees C.
The first flights that Lt Talmage completed were in-theatre training sorties consisting of day and night dust landings, allowing him to get used to flying the Sea King Mk4 in Afghanistan's challenging environmental conditions:
Out here you are always flying the aircraft on the edge of its envelope. You trust what you have learnt during operational flying training back home and your confidence is boosted massively by the training sorties.
With training complete, the job begins in earnest. Lt Talmage found his first few operational flights a real experience:
It all looks so peaceful from altitude, but when you fly into the patrol bases at low level you can see close up how professional the ISAF ground troops need to be to go about their daily business of bringing peace to the area.
On average, a Royal Navy Sea King Mk4 pilot will fly about 120 operational hours during a tour, and will face challenges of landing in confined spaces by day or night, with the potential to lose visual references as the Afghan dust blows around the cockpit. Lt Talmage concluded:
I learnt a lot, both about flying and the problems faced in helping the Afghan Government, and have really enjoyed contributing personally to assist the effort on the ground.
Published 9 November 2010