Navy divers get refurbished training home
Royal Navy Clearance Divers have a refurbished training centre on Scotland's west Coast.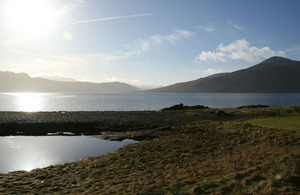 Working with its regional industry partner Turner Estate Solutions (TES), DIO has breathed new life into Balmacara House, which is located near the village of Kyle-of-Lochalsh.
Built in 1805, the 13-bedroom house is now a tri-Service facility used mostly by the Defence Diving School, because it is close to deep sheltered off-shore diving.
The three-month renovation saw windows, guttering and roof timbers replaced, with rendering and decorating work improving its outside appearance. Inside, major plumbing work brought facilities up-to-date and the interior was fully redecorated.
DIO project manager Ronnie Graham said :
DIO's top priority is supporting our Armed Forces in preparing for operations. Balmacara House is a unique facility and we're delighted to have helped secure its future and make a significant difference for those who use the estate.
We formed a strong relationship with our partners and found significant funding which allowed us to renovate this historic building and make it fit for our Service personnel to use in the 21st century.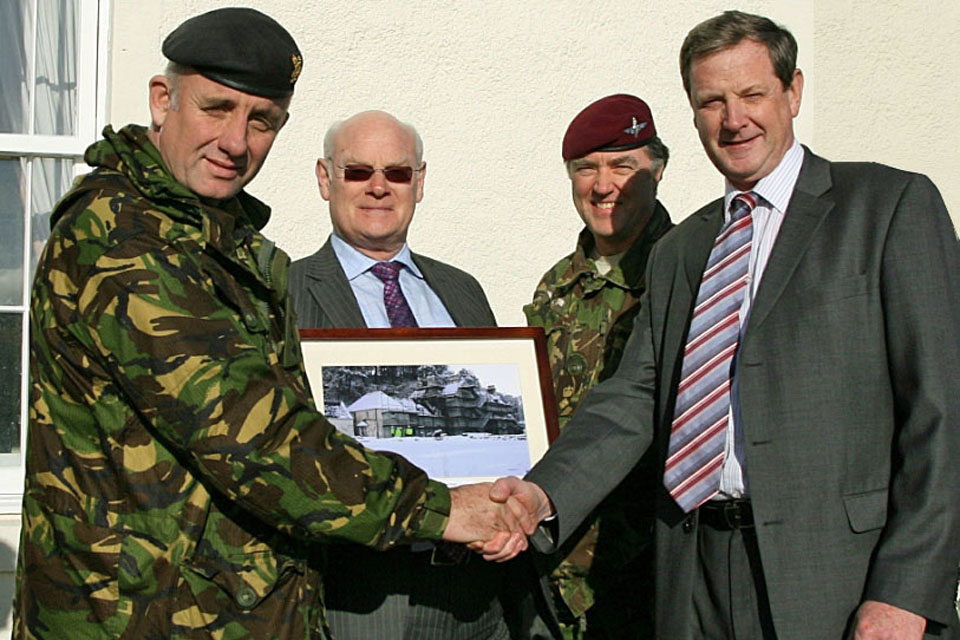 It is planned to use the building as a base for adventure training across the Armed Forces. The house is within easy reach of some of the most spectacular mountain landscapes in Scotland on Skye, as well as in Kintail and Torridon.
The facility accommodates 35 personnel, also giving guests the use of two TV lounges, two dining rooms, gymnasium, bar and self-service laundry.
Lieutenant Commander Jacqueline McWilliams, 2IC Defence Diving School said:
Balmacara House has for many years provided a base for our staff and students whilst undertaking the arduous deep diving element of professional diving training and although the House staff has always been exceptionally helpful and professional and the food excellent the building has not always been up to the task.
This recent refurbishment has improved the House significantly turning a tired, dated and cold building into an excellent facility with good accommodation and recreation areas. DDS looks forward to many more years use of the House.
Balmacara House is leased to the MOD by the Highland Regional Council. It was built by Sir Hugh Innes, who sold it to Alexander Matheson, MP for Ardross. It was later sold to politician, social reformist and philanthropist Sir Daniel Hamilton.
During its lifetime the House has had many identities but in recent times has provided accommodation for Royal Navy submarine trials teams and emergency accommodation for up to 100 submariners.
James Morice, TES Operations Manager North, said:
Turner Estate Solutions are delighted to have been associated with this challenging refurbishment project along with three of our supply chain members working safely in partnership on a restricted site, to provide another value for money project on time despite the poor weather condition encountered at this distant location.
Published 16 June 2011