Navigating the new world order: The UK and the emerging powers
Foreign Office Minister Jeremy Browne sets out how Britain should respond to the rise of emerging powers and the new world order their rise is creating.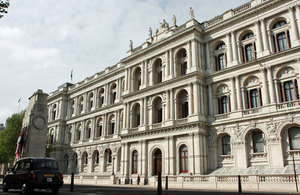 In a speech at Chatham House on 20 July the Foreign Office Minister will argue that the rise of the emerging powers represents a revolution in the global order.
To survive and thrive in the decades to come, the UK must respond with a level of determination and imagination that matches the impact of the changes we are witnessing around the world.
The Minister will propose that as an island nation, built on principles of openness and liberalism, dependent on trade, and with a historically global outlook, we have to look at the changing world order in terms of opportunity.
He will warn:
"I have no doubt about the opportunities this revolution offers. But I am also in no doubt about the severe dangers of complacency."
"Britain needs to be far more competitive in a fast-changing world. We need to overhaul our thinking and our attitudes. The alternative, even allowing for Britain's existing areas of advantage, is benign decline. That is clearly not in Britain's interest, and I do not believe it is actually in the world's interest either."
"We are in a very different world now. And if Britain is not willing to think differently and be different in its response, we will not succeed."
Published 20 July 2011