World news story
NATO Secretary General to visit London
Acting UK Ambassador Paul Johnston announces the NATO Secretary General's visit and looks ahead to this important visit.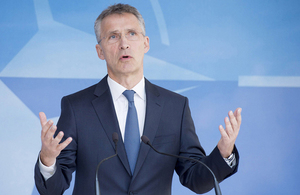 This week NATO's Secretary General travels to London. He'll be meeting the Prime Minister and Defence Secretary, among others. They'll have plenty to talk about.
The Prime Minister entered office just a few days after NATO's Warsaw Summit last July. She confirmed in Parliament a few weeks later the UK's commitment to NATO, including to continuing to meet the target of spending 2% of GDP on defence. We're part of a small club of Allies that do that. But it's a club that is growing and needs to grow, given the range of challenges we face.
NATO has a formidable "to do" list as we approach the end of 2016. As our leaders agreed at Warsaw, we are modernising our approach to collective defence and deterrence, not least given the challenge posed by Russia's aggressive behaviour, And we're finding new ways to project stability beyond our borders: with NATO planes supporting the collation fighting Daesh; NATO ships, working with the EU, to counter piracy through Operation Ocean Shield and to help combat illegal trafficking and migration in the Aegean Sea and, now, the central Mediterranean.
The UK is proud to play its part. We do so for reasons of profound national interest, in effective European and trans-Atlantic security. The range of our effort is considerable. The UK is the largest military power in Europe and the second largest international bilateral aid donor. We are one of the few Allies to meet the NATO target of spending 2% of GDP on defence and 20% of our defence spending on new equipment. Uniquely, we also meet the UN target of spending 0.7% of our GNI on development, as tackling poverty is integral to tackling insecurity. We're the only major country in the world to do meet all three goals.
We also contribute significantly to the nuclear deterrence which is the ultimate insurance policy for the Alliance. In what was arguably the first major decision of our new government in July, Parliament overwhelmingly supported a multi-billion pound programme to renew our independent nuclear deterrent, which, as the Warsaw Summit affirmed, contributes to the overall security of the Alliance.
Just last month at the NATO Defence Ministers meeting, Michael Fallon committed RAF Typhoon aircraft to the NATO Southern Air Policing mission to offer reassurance to Black Sea Allies, in that strategically important region. This builds on the decision earlier in the year that UK will be send 800 personnel to Estonia in our role as a framework nation in NATO's Enhanced Forward Presence in the Baltic States and Poland. This new commitment, in which almost 20 Allies will be taking part, represents a proportionate, defensive, but agile response to the illegal actions of Russia on the borders of our Alliance.
British forces are already deployed on 368 commitments in 69 countries, often just a handful of people, but all of them making contributions to our national and international security. From taking part in crucial work training Iraqi armed forces to counter Daesh, to working with Nigeria to tackle Boko Haram. We have also doubled our UN peacekeeping contribution with additional deployments to South Sudan and Somalia. We are participating in Royal Navy deployments to counter people smuggling in the Mediterranean through ships participating in the EU's Operation Sophia and training and assistance for the Libyan Coastguard.
Looking ahead to 2017, our leadership in NATO will intensify. The UK will deploy additional personnel to Kosovo increasing our contribution to the KFOR Mission, as well as sending additional troops to Resolute Support Mission in Afghanistan. And above all, we will lead next year NATO's Very High Readiness Joint Taskforce (Land), providing 3,000 troops, to lead the Alliance's modern deterrence effort.
2017 will also see the UK begin the formal process of negotiations to withdraw from the European Union, following this June's referendum. But our Ministers have been clear that our commitment to Europe's security, in particular through NATO and NATO-EU co-operation, will remain central to our foreign, security and defence policies.
Our leaders talked at Warsaw of the Alliance's "unity, solidarity and strength". As the Secretary General said at the time the UK has an "essential role" to play in NATO and we will continue to play that role, in 2017 and beyond.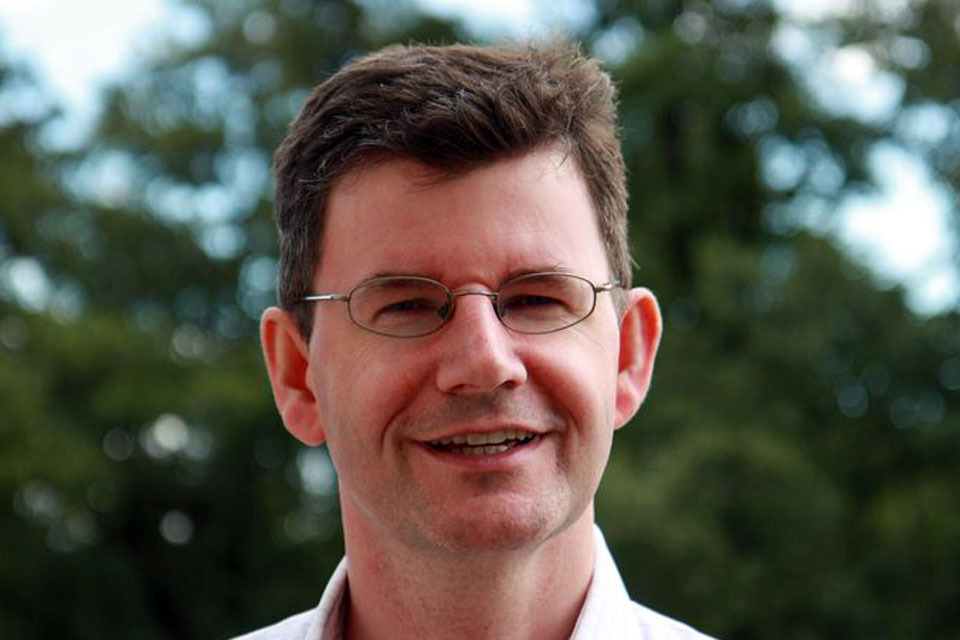 Published 22 November 2016