Press release
National Trust in Wales 'protecting and preserving our nation's heritage': Welsh Secretary meets Director of National Trust in Wales
Secretary of State for Wales, Cheryl Gillan today met with Justin Albert, the director of National Trust in Wales to discuss how the organisation…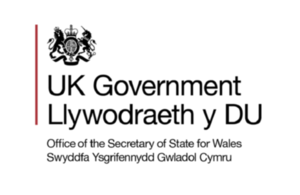 Secretary of State for Wales, Cheryl Gillan today met with Justin Albert, the director of National Trust in Wales to discuss how the organisation is capturing the Welsh public's imagination by bringing history to life at Wales' key heritage sites.
Mr Albert, who took up the director post in January, also outlined the Trust's plans for its new ownership of Tredegar House from Monday [19th March] onwards.  The National Trust plans to open it to the public from 4th April.  
Mrs Gillan said: "The National Trust in Wales plays a vital role in protecting and preserving the nation's heritage.   It is the largest tourism business in Wales, welcoming over a million people to its attractions, and providing access for another four million people to enjoy Wales' stunning coast and countryside. 
"The Trust has very successfully continued to re-invent and expand its reach by working with communities and other organisations to bring history to life.  By capturing the imaginations of people old and young, the Trust continues to offer enjoyment and enrichment to its visitors, long after they have left the attraction itself.  We have a history worth celebrating and, as the tourism sector is worth £1.8bn to the Welsh economy, it is vital that we support the National Trust in Wales, to ensure that Wales' attractions continue to thrive."
Published 14 March 2012