National tariff methodology workshops announced
April marks the start of Monitor and NHS England's engagement with the health sector to develop the price setting methodology for 2015 to 2016.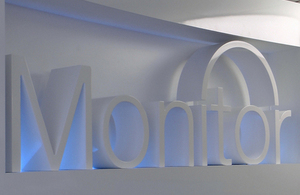 As part of this engagement, Monitor and NHS England are jointly holding 2, full-day interactive workshops to hear views on the proposed approach to setting the 2015/16 national tariff.
The engagement workshops aim to give providers and commissioners of NHS-funded care an opportunity to:
strengthen their understanding of the process by which the tariff is arrived at
directly influence the development of the 2015/16 tariff
discuss and provide expert views into the:
models used for the tariff
inputs used to calculate the tariff
mechanisms for cost adjustments
approach to the new currency designs
Date and time
Thursday 8 May 2014, Leeds - The Sullivan Room, Leeds Town Hall, LS1 3AD
Tuesday 20 May 2014, London - venue to be confirmed (Please note this date has changed from 6 May to avoid clashing with the planned Tube strike.)
The sessions will start at 10.30am and finish by 3.30pm. Registration will be from 10.00am.
Joining instructions will be sent nearer to the date of the event.
Who should attend
Finance and informatics staff and senior finance experts involved in the implementation of the payment system for acute healthcare services.
Book your place
Please email Rachael.McAdam@monitor.gov.uk or telephone 020 3747 0425 if you have any queries.
Published 16 April 2014