News story
National naval memorial
A memorial for all naval service personnel past, present and future has been unveiled.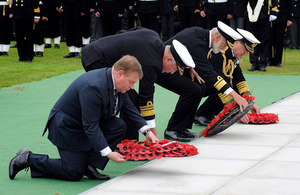 Serving sailors, veterans, cadets and supporters turned out in force to witness the unveiling of the memorial at the National Memorial Arboretum in Staffordshire.
The memorial, a bold design of glass and stone, was created as a gift to the wider naval family by the Royal Naval Association (RNA) to mark 60 years since the organisation gained its charter.
The memorial is not specifically to remember those who have died, but honours and celebrates all who joined the naval service, or will do so in the future.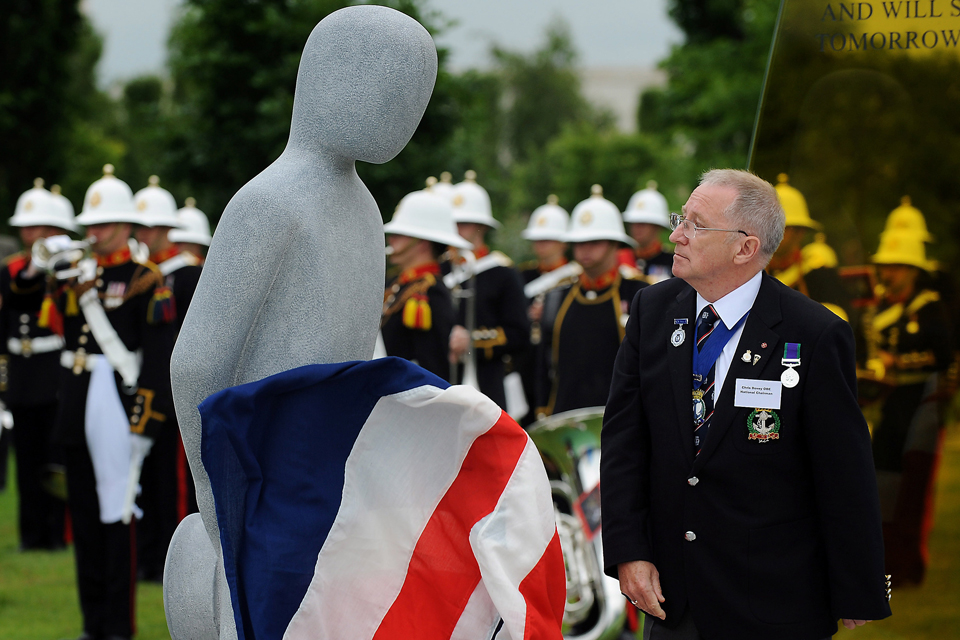 His Royal Highness Prince Michael of Kent represented Her Majesty The Queen, the RNA's patron, at the event on Sunday 15 June attended by some 2,000 veterans, serving sailors and guests.
The memorial, designed by sculptor Graeme Mitcheson, has thirteen 10-foot-tall glass panels that represent the colours of the 5 oceans and are flecked with white spume and streaks of red to represent the blood of those who died in the service of their country.
The panels resemble sails, and when the sun shines the tops create the shadow of a warship on the pavement.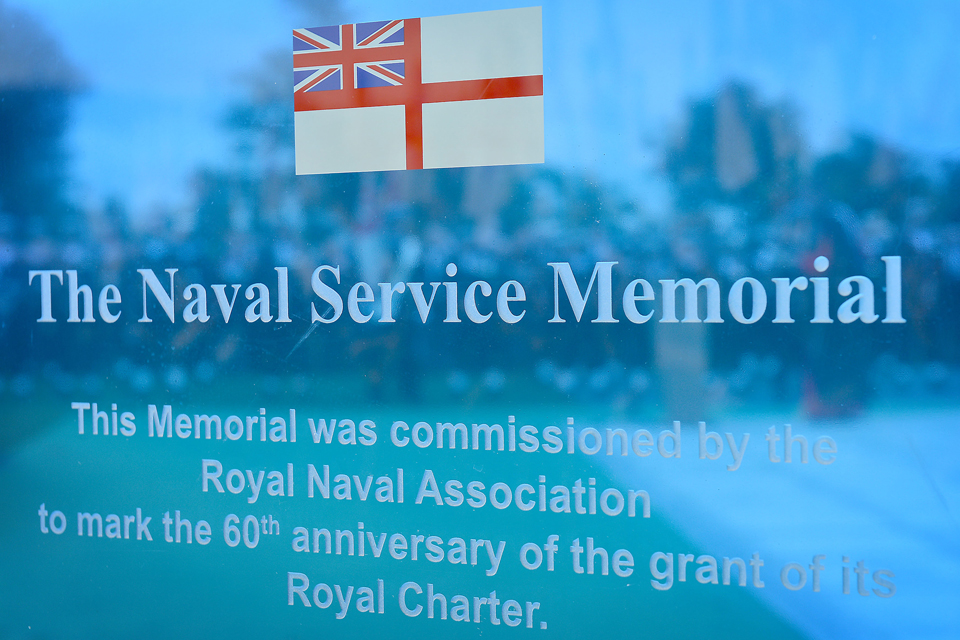 To the east stands the figure of a sailor, cap off, head bowed to the west, beside a gold panel representing the dawn, while a red panel at the far end represents the setting sun, with the inscription 'At the going down of the sun, we will remember them'.
Mr Mitcheson said:
This has dominated my life for the past 12 months. It is such an honour to have been asked to do this.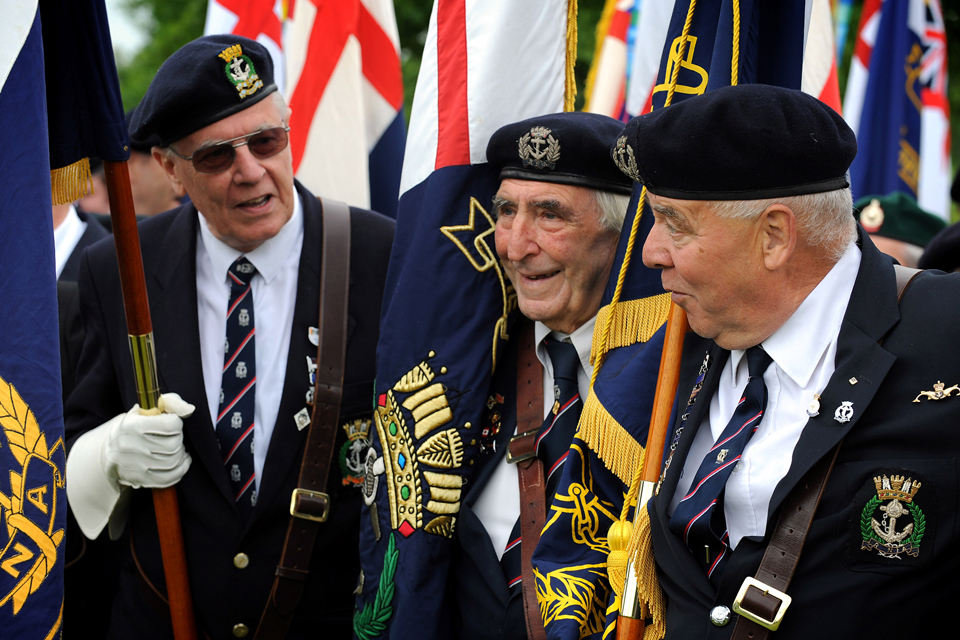 He added that the finished version was 'better than I had hoped'.
First Sea Lord Admiral Sir George Zambellas described the design of the memorial as 'powerful' and 'cutting edge', adding that such symbolism was significant in an age when the Royal Navy operates state-of-the-art equipment and with the naming of new aircraft carrier HMS Queen Elizabeth just weeks away.
Published 17 June 2014