National Joint Registry Steering Committee: Medical Director vacancy
Medical Director sought for the National Joint Registry Steering Committee (NJRSC).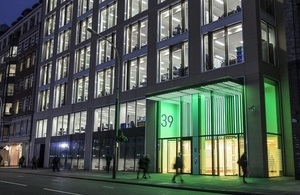 The National Joint Registry (NJR) for England, Wales and Northern Ireland collects information on joint replacement surgery and monitors the performance of joint replacement implants.
Position
This is an exciting opportunity to join the NJR in the new post of Medical Director.
You will be an experienced and currently active orthopaedic surgeon with a good range of leadership, communication, management and strategic skills.
Time and pay
The time commitment for this role will be two days per week and the salary will equate to this time commitment. The working arrangements will be discussed, but note that the NJR team and NJRSC meetings are located in Central London.
How to apply
NJR Information Pack (PDF, 111KB, 14 pages)
NJRSC application form (MS Word Document, 287KB)
Annex A: monitoring form (MS Word Document, 49KB)
If you require an alternative format such as Braille, large print or audio please call Holly Wainwright on 0113 254 6135 quoting the reference number.
NHS England and the Department of Health value and promote diversity and are committed to equality of opportunity for all.
Closing date
The closing date for applications is midday on 25 September 2013.
Published 5 September 2013