News story
National Grid and DECC publication: Memorandum of Understanding and Management of Information agreements
Details of the agreements between DECC and National Grid to ensure appropriate governance is in place for EMR delivery.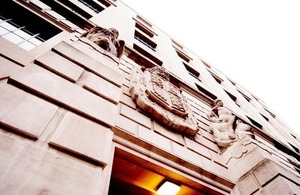 In May this year a Memorandum of Understanding (MoU) and a legally binding agreement dealing with the Management of Information (MoI) was signed by DECC and National Grid. Together, these documents are designed to reduce the potential for conflicts of interest and to ensure appropriate governance frameworks are in place between DECC and National Grid for electricity market reform (EMR) delivery in advance of legislation.
DECC's choice of National Grid as EMR delivery body was set out in the technical note of December 2011. DECC took this decision based on the view that "the System Operator best meets our criteria for the delivery of both the Feed-in Tariff with Contracts for Difference (FIT CfD) and capacity mechanism". The key criteria for this decision were accountability; independence; credit worthiness; technical expertise; commercial and financial skills; and value for money.
The MoU sets out the roles and responsibilities of both parties, how they will work together, provides a cost recovery process, sets out the early phase approach to performance management, highlights the importance of performance management and sets the scene for supplementary legally binding agreements with regard to management of information and intellectual property.
The MoI places an obligation on National Grid to keep information related to the EMR Programme confidential and sets out the safeguards that National Grid will need to establish to protect information as part of its role as EMR delivery body both now and, if necessary, as part of any future role administering the Capacity Mechanism or Contracts for Difference.
You can download the agreements:
There are some small redactions to the Management of Information Agreement to protect security processes.
Published 14 September 2012