National Democracy Week 2018
Events, talks and fun activities to celebrate National Democracy week which will run from the 2 to 8 July 2018.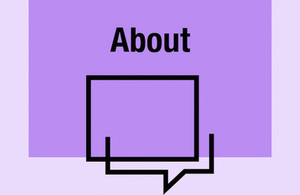 Regardless of who we are or where we are from, we must work together to ensure that every member of society has an equal chance to participate in our democracy and to have their say.
National Democracy Week, 2-8 July, is week-long celebration of democracy in society, including events, talks and fun activities, an opportunity to celebrate progress and champion future democratic participation in this historic Centenary year of Suffrage.
National Democracy Week is being delivered in collaboration by the National Democracy Week Council members, the Cabinet Office and partners across the country. Together we will deliver a range of exciting democratic engagement activities in the lead up to and during the week.
If you have any questions about National Democracy Week please contact nationaldemocracyweek@cabinetoffice.gov.uk.
Back to National Democracy Week homepage.
Published 21 March 2018