National Crime Agency takes shape
Three senior appointments have been made to the new National Crime Agency.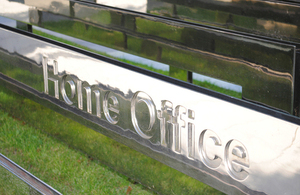 The introduction of the National Crime Agency (NCA) in 2013 will establish a powerful body of operational crime fighters who will ensure serious criminals and organised gangs are tracked down and brought to justice.
  
The NCA will operate as a single organisation built around four distinct 'commands' - Organised Crime, Border Policing, Economic Crime and the Child Exploitation and Online Protection Centre. The agency will also house the National Cyber Crime Unit.
 
For the first time, a single national agency will be capable of pulling together the complete intelligence picture - and have the authority to coordinate and task a national response.
Trevor Pearce and Peter Davies have today been named Director Designate of Operations and Director Designate of Child Exploitation and Online Protection respectively, while David Armond has been appointed Director Designate of the agency's Border Policing Command.
Home Secretary Theresa May said: 'The NCA will transform the UK's ability to tackle serious and organised crime and keep communities safe.
'These appointments bring us invaluable experience and expertise and will help build an effective Border Policing Command and ensure the smooth transition of SOCA and CEOP into the new agency.'
Organised crime costs the public between £20 billion and £40 billion each year. The NCA will be responsible for tackling these crimes, which include child abuse, drug and people smuggling, illegal immigration, fraud and cyber crime.
Published 29 May 2012