National Audit Office to have full access to BBC's accounts
The National Audit Office (NAO) is to have full access to the BBC accounts for the first time.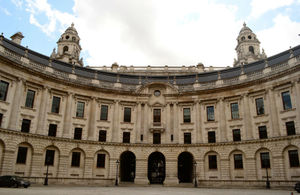 Culture Secretary Jeremy Hunt has agreed with the BBC Trust that the NAO can decide which value for money studies to undertake and when, and will have rights of access to BBC information.
The revised Agreement will include:
NAO routine access to BBC management information
NAO right of access to any information it needs to identify and carry out its studies
NAO access to confidential BBC contracts with third parties
agreement that the NAO will not question the BBC's editorial policy
The Government will work with the BBC, consulting the NAO, to amend the BBC Agreement in order to formalise this arrangement.  Until now, the BBC Trust has had the final say in which value for money studies the NAO can conduct. The new arrangements will give the NAO the authority to determine which areas of BBC expenditure it wishes to scrutinise.
The Department for Culture, Media and Sport will now take forward discussions to implement these changes as soon as possible, well before the deadline of November 2011 set in the department's Structural Reform Plan.
Notes to editors
The DCMS Structural Reform Plan can be read on the DCMS website.
The process enshrined in the BBC Agreement will be unchanged. The NAO will submit its value for money reports to the BBC Trust, which will then transmit them to the Secretary of State for laying in Parliament promptly upon completion of the final report.
The BBC Trust will retain its discretion to commission value for money reports from other advisers.
The BBC Trust will continue to be responsible for the BBC's stewardship of licence fee revenue, for rigorous stewardship of public money and for commissioning value for money investigations into specific areas of BBC activity.
The Government is committed to the independence of the BBC and these changes will be made within the framework of the Charter and Agreement.
Press Enquiries: 020 7211 2210
Out of hours telephone pager no: 07699 751153
Public Enquiries: 020 7211 6000
Published 6 October 2010