National Archives releases Spanish Civil War records
National Archives mark the 75th anniversary of outbreak of the war in 1936.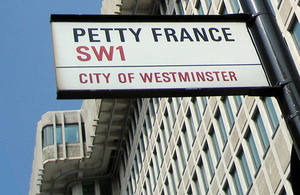 Records showing the full extent of British involvement in the Spanish Civil War have been put online by The National Archives to mark the 75th anniversary of outbreak of the war in 1936.
The Security Service files list the names of more than 4,000 volunteers who left Britain on the way to the frontline in Spain. They were among the first of their generation to take up arms in the fight against Fascism.
Despite the British government's official policy of non-intervention, thousands of men and women were inspired by their political beliefs to defend the Second Spanish Republic against a military uprising.
Defending democracy
James Cronan, Diplomatic and Colonial Records Specialist at The National Archives (TNA) , said: 'The International Brigades brought volunteers together from all over the world in defence of democracy, but few if any records exist of their service. That's why uncovering a document like this is so exciting.'
The 200-page list provides researchers and historians with a valuable new resource. It is also a good starting point for anyone wishing to find out whether a relative fought in Spain.
The annotated list includes entries for the poet John Cornford, union leader Jack Jones and Eric Blair, better known as George Orwell, whose book Homage to Catalonia detailed his experience of fighting in Spain.
TNA is the UK Government's official archive, containing more than a thousand years of history, and is an executive agency of the Ministry of Justice.
Published 19 July 2011