News story
National Apprenticeship Week 2015 – flying high and walking tall
National Apprenticeship Week 2015 activity got off to a flying start on Monday at the official launch at the London Eye.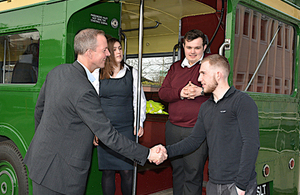 National Apprenticeship Week 2015 activity got off to a flying start on Monday when apprentices from across London met Secretary of State for Business, Vince Cable, at the London Eye, marking the official launch event of the week.
The event took place in the wake of research from economists at the Centre for Economics and Business Research (Cebr), showing that millions of consumers would prefer to do business with apprentice employers.
Business Secretary Vince Cable said:
The benefits of apprenticeships are clear - they make a vital contribution to the economy, boost business productivity and give people the skills they need to get on in the world of work. As this research shows, there has been an important shift in the attitudes towards apprenticeships with businesses, consumers, and young people recognising the significant opportunities they can offer.
On Tuesday Jason Holt CBE hosted an event at the House of Commons showcasing the products and services made by apprentices at small to medium-sized enterprises and featuring speeches from political and business leaders. Jason also officially launched ApprenticeMakers, a peer support service for small businesses interested in taking on apprentices.
The event featured exhibitions from SMEs, including: Heartplus, John O'Conner Ltd, The Bridal Gallery, Mike Rowland and Son, Blue Moon Creative Ltd, Michael Taite, Jonny's Sister Ltd, K&M McLoughlin Decorating Ltd, Promo 2 U Limited, Holition and Optimity.
On Wednesday evening, the Deputy Prime Minister, Nick Clegg, welcomed employers and apprentices from the finance, legal and insurance services sectors at a reception in Whitehall. Skills Funding Agency executive director, Keith Smith, was accompanied to the event by an SFA apprentice who works in the legal team.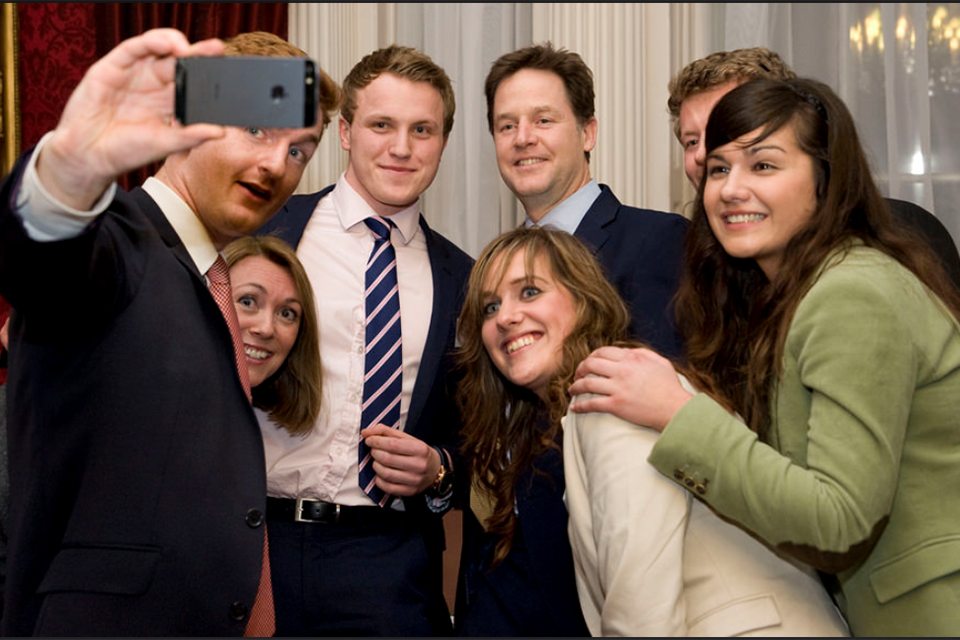 A catwalk-themed reception for Trailblazer employers was held on Thursday at Elstree film studios, in partnership with the British Fashion Council, as a 'thank you' for the employers' work in designing and implementing new apprenticeship standards.
Skills and Equalities Minister, Nick Boles, MP, said:
This week is a time to celebrate the employers, young people and adults from across the country that are making apprenticeships such a success.
Published 12 March 2015