News story
National Apprenticeship Awards 2015 - winners announced
England's Top 100 apprenticeship employers also celebrated.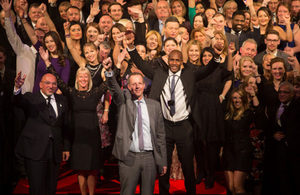 Top apprentices and leading employers from around the country gathered at an exclusive ceremony at London's Grosvenor House last night to recognise the nation's top apprentices and apprenticeship employers. Six companies, three apprentices and one former apprentice received recognition in this year's National Apprenticeship Awards.
Skills Minister Nick Boles said:
Congratulations to each and every one of the National Apprenticeship Award winners. Apprenticeships truly are set to be one of the great success stories of the decade, and tonight's winners and finalists are worthy ambassadors.

We are committed to 3 million apprenticeships by 2020 so that even more businesses and young people can reap the benefits of apprenticeships.
Employment Minister Priti Patel said:
Apprenticeships offer a fantastic way for many young people of all backgrounds to earn as they learn while providing employers with the transferable skills needed to take their business from strength to strength. We currently have record-breaking levels of employment – and this is boosted by prospects like apprenticeships. I want to see this continue.

By working closely with businesses and taking steps like rolling out our 'Jobcentre Plus Support for Schools' programme to teach pupils about work experience, apprenticeships and traineeships, we are helping to create an even more flexible and resilient labour market for the future.
The award winners, representing a range of sectors and regions, fought off competition from more than 1200 entrants to receive their awards and were congratulated by Nadhim Zahawi MP, the Prime Minister's Apprenticeship Adviser at the ceremony last night.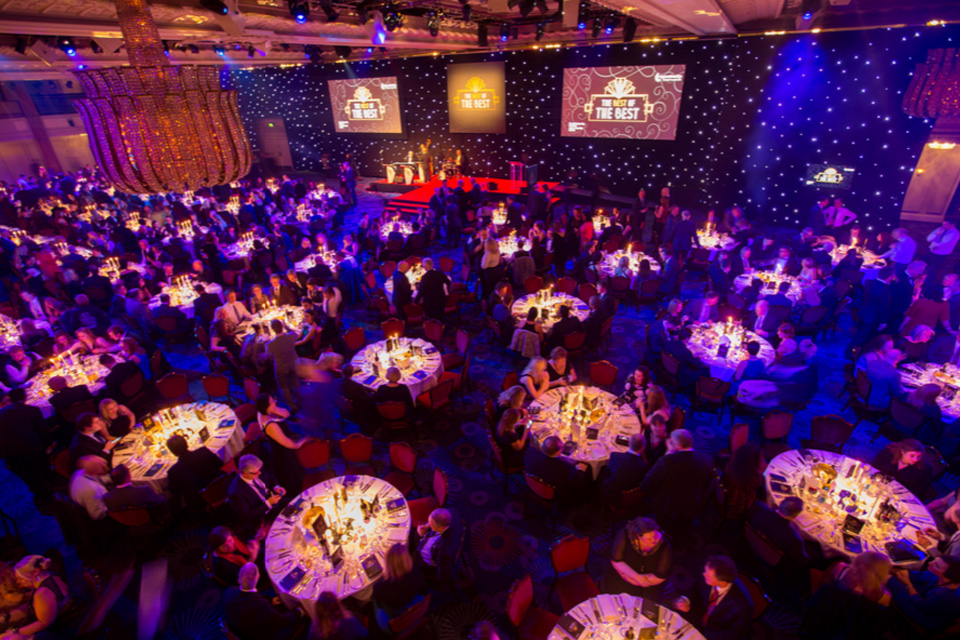 Nadhim Zahawi, the Prime Minister's Apprenticeship Adviser, who presented the awards, said:
The Prime Minister has set a commitment of 3 million apprenticeship starts by 2020 and I am excited to have a role in helping to deliver this goal, while pushing to revolutionise the skills of our workforce in Britain. Good quality apprenticeships create a fairer society by giving hard working young people the chance to aim for their dream job whilst playing their part in building a stronger economy for Britain.

There are many examples of excellent apprenticeships and apprentices in England and these winners are the best of the best. It's an honour to have been part of these awards; to play a small part in recognising the effort of so many great businesses and to reward apprentices for their hard work and dedication. All this year's winners should shout from the rooftops about what taking an apprenticeship has done for them or what hiring an apprentice has done for their business.
The awards, now in their 12th year, are run by the National Apprenticeship Service and recognise excellence in two areas: businesses that grow their own talent with apprentices and apprentices who have made a significant contribution to their workplaces.
The night also saw the publication of the prestigious Top 100 Apprenticeship Employer list which is compiled annually by the National Apprenticeship Service in partnership with City & Guilds and recognises excellence in businesses that employ apprentices.
The list features the most exceptional apprenticeship employers from all National Apprenticeship Awards employer categories and showcases the breadth of employers who now offer apprenticeships.
To find out more about the benefits of apprenticeships and traineeships, search on GOV.UK.
Published 27 January 2016