National Apprenticeship Awards 2016
(Archived)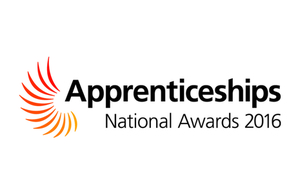 The National Apprenticeship Awards challenge top apprenticeship employers and apprentices across England to come forward and show how apprenticeships have made a real difference to their organisation and careers. The awards, now its 13th year, are run by the National Apprenticeship Service and recognise excellence in 2 areas:
businesses that grow their own talent with apprenticeships
apprentices who have made a significant contribution to their workplaces
The very best employer category entries will also feature in the prestigious Top 100 Apprenticeship Employers list 2016.
The nation's top apprentices and apprenticeship employers have been recognised at a ceremony at London's Grosvenor House.
Information for employers including award categories, the benefits of entering the awards and what judges are looking for.
Information for apprentices including award categories, what the judges are looking for and how to enter the awards.
20 January 2017
News story

27 January 2016
News story