News story
NaCTSO moves to GOV.UK
From:

Part of:

First published:

27 November 2014
The National Counter Terrorism Security Office website has moved to GOV.UK.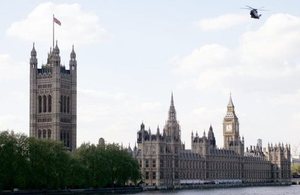 In line with the government's digital strategy the National Counter Terrorism Security Office (NaCTSO) website has now moved to GOV.UK website.
What will that mean to me?
The old website will be available for a while, but when it closes the website will automatically redirect to the new area on GOV.UK, so the content should be easy to find.
You may wish to note the new website address (URL) https://www.gov.uk/nactso to take you straight to the new homepage.
Most of the website content has been moved across and documents have been refreshed.
VSAT tool
The VSAT tool will not be available on the new site while we are working on developing a new model.
Although the tool has served us well over the years we now feel that it's coming to the end of its useful purpose and needs to be refreshed.
Please contact us with any questions.
Document information
Published: 27 November 2014