World news story
Mt Fuji opens as UNESCO World Cultural Heritage site
British Chargé d'Affaires Julia Longbottom attends Mt Fuji opening ceremonies; promotes UK-Japan exchanges with local schools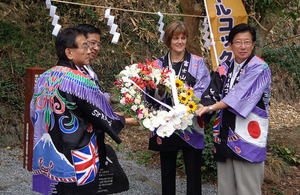 Each year, July marks the opening of Mt Fuji's climbing season, with this year's opening ceremonies the first since Japan's snow-topped volcano was recently granted UNESCO World Cultural Heritage status.
British Chargé d'Affaires to Japan, Julia Longbottom attended opening ceremonies held on 1 July at the Fujisan Hongu Sengen Taisha Shrine and the Murayama Sengen Jinja Shrine in Fujinomiya City. Also attended by Mr Heita Kawakatsu, the Governor of Shizuoka Prefecture, and Mr Hidetada Sudo, the Mayor of Fujinomiya City, Ms Longbottom gave a speech recognising Mt Fuji's newly-awarded World Cultural Heritage status:
The culture and rich nature of Mt Fuji has now become a global asset to be passed on from generation to generation. Mt Fuji continues to inspire people around the world with its dignified presence.
The relationship between Fujinomiya City and the UK started some 150 years ago when Sir Rutherford Alcock, the then British Minister, became the first foreigner permitted to climb Mt Fuji from the Omiya Sengen-guchi entrance in 1860. After a series of rituals, Ms Longbottom joined the Governor, Mayor and others in commemorating Sir Rutherford by laying a wreath at the Murayama Sengen Jinja Shrine.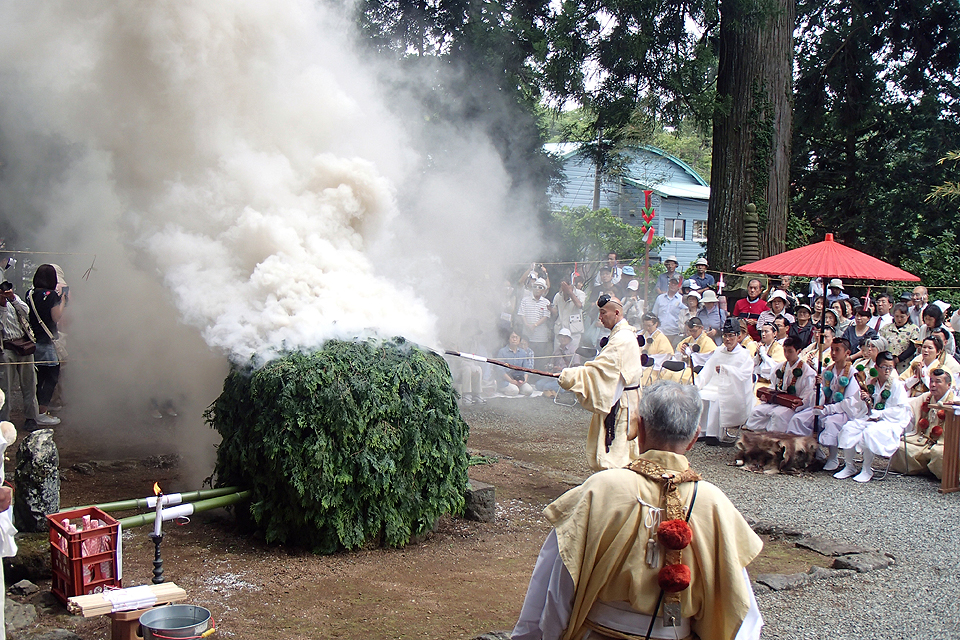 Ms Longbottom then visited Fujinomiya Nishi High School, where she spoke to students on the UK-Japan relationship, highlighting that a global human network is created by experiencing foreign cultures through opportunities such as studying in the UK and the British government's Youth Mobility Scheme. Such a network can build a foundation for strengthening Japan's foreign relations and role in future international cooperation.
Members of the school's Wandervogel Club previously joined a team from the British Embassy Tokyo when they climbed Mt Fuji to mark the opening of London 2012 in July 2012. After the speech, Julia was presented with a happi coat designed by the school's students, illustrating Mt Fuji's role in UK-Japan exchanges.
Before setting your sights on seeing the sunrise from Mt Fuji, please consider the following advice from the Japanese National Police Agency:
Make a climbing plan- research your mountain and select one that is appropriate for your experience and fitness level.
Prepare the necessary equipment- bring climbing equipment and be prepared for all weathers
Watch the skies and the forecast-weather in the mountains can change rapidly, descend the mountain or take shelter if the weather worsens.
Published 8 July 2013