Press release
Motorists receive millions of pounds in automatic refunds for vehicle tax
In the last year more than 5 million motorists received automatic refunds of vehicle tax after selling their car, totalling over £360 million.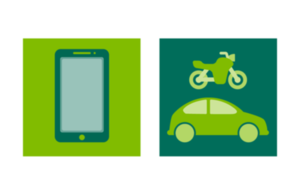 When you tell DVLA that you've sold your car, you're eligible for a refund of vehicle tax for any unused months.
While the quickest and simplest way to tell DVLA that a vehicle has been sold is online, the latest figures from DVLA show that more than 60% do not use the service. This means they will be waiting longer for their refund.
The online service only takes a few minutes to complete, the seller will get confirmation instantly that they are no longer the vehicle keeper and the refund will arrive within 3 to 5 working days. Further information is available in the following video.
Tell DVLA about a sale of a vehicle online.
DVLA Vehicles Service Manager Rohan Gye said:
While some of our digital services have over 90% take-up there are still millions of motorists who tell us they've sold their vehicle by post. This means that they will have to wait longer for their automatic refund of any unused tax. My advice is the next time you sell your car - tell us online.
Motorists can also go online to put a personalised registration on a vehicle or to take one off – this service is proving popular with the majority (more than 85%) choosing the online route rather than posting paperwork to DVLA.
Notes to editors
The online service is available on GOV.UK seven days a week from 7am to 7pm.
Since it was launched the service has been used over 12 million times.
Press office
DVLA Press Office
Longview Road
Morriston
Swansea
SA6 7JL
Email press.office@dvla.gov.uk
Monday to Friday 8:30am to 5pm - only for use by journalists and the media: 0300 123 0791
Out of office hours - only for use by journalists and the media: 0300 123 2407
Published 15 February 2018
Last updated 15 February 2018
+ show all updates
Added translation
First published.