News story
Most NHS providers opt for 'Enhanced Tariff' for 2015/16
A large majority of NHS hospitals, community health services and mental health trusts have decided to move to a new voluntary tariff option for 2015/16.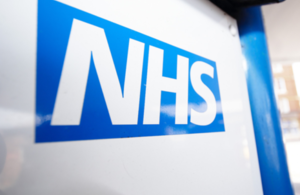 Monitor and NHS England today report that 211 out of 240 NHS trusts and foundation trusts (88% of all NHS providers) will move to the new voluntary tariff option (the 'Enhanced Tariff Option') for 2015/16.
They will gain their share of the improved tariff funding made available to the NHS in December's Autumn Statement, worth up to £500 million.
See the list of providers (PDF, 172KB, 9 pages) choosing the 'Enhanced Tariff Option'.
The 'Enhanced Tariff Option' (ETO) will help:
reduce the funding pressures on acute hospitals, without raiding necessary investments in mental health, primary care and other services
support wider action to unlock provider and commissioner-led efficiencies, while ensuring the orderly management of the overall NHS budget within the cash limit set by Parliament
enable the timely completion of the annual NHS contracting round and give more certainty to commissioners and providers for 2015/16
Under the ETO, the marginal rate providers are paid for extra emergency admissions will increase from 30% now to 70%; the marginal rate for extra specialised services will also increase from the originally proposed 50% to 70%; and the headline efficiency requirement will be 0.3% lower than originally proposed.
The ETO incorporates an allowance for service developments in mental health and changes to trusts' clinical negligence premiums. Participating providers will join an NHS-wide efficiency collaborative to help them track and manage cost pressures, including temporary staffing costs and procurement savings.
The minority of providers who have not affirmatively opted in to the ETO will continue on current prices (the 2014/15 'Default Tariff Rollover', or DTR) until such time as a new tariff is established. This will not be until later this year, possibly following a referral by Monitor to the Competition and Markets Authority.
As previously notified, since providers on the 2014/15 DTR would not be contributing proportionately to the shared NHS-wide 2015/16 efficiency goals through the tariff deflator, they will instead be ineligible for discretionary payments, including CQUIN, next year.
Contracting Timetable
A revised timetable for planning, contracting and dispute resolution in 2015/16 has already been agreed between Monitor, the NHS Trust Development Authority and NHS England. In revising the timetable we sought to:
ensure that sufficient time is allowed before draft full plans are submitted
allow enough time between the draft and final plans for feedback to be responded to
give due consideration to other commitments such as year-end accounting.
The final NHS Standard Contract will be issued next week, together with an updated version of the 'Dispute Resolution Process for 2015/16', and more detail on administering the ETO and DTR.
It remains essential that commissioners and providers make every effort to have signed contracts in place by 31 March 2015.
Published 6 March 2015
Last updated 10 March 2015
+ show all updates
Barts Health NHS Trust contacted Monitor and NHS England on 6 March to say it had not identified their 'Extended Tariff Option' choice as intended. The trust's original submission did not identify an option and so the trust defaulted to the 'Default Tariff Rollover' option. Monitor and NHS England agreed to accept a corrected submission. The trust's choice is now listed as 'Extended Tariff Option'. By mistake, Mid Staffordshire NHS Foundation Trust was included in the Tariff Options exercise. We have now removed it. The total number of NHS providers has been corrected from 241 to 240.
By mistake the Extended Tariff option selected by a provider with a similar name was incorrectly attributed to St George's University Hospitals NHS Foundation Trust. Monitor would like to apologise to the NHS foundation trust for this error. Monitor has corrected the published list of providers who selected the extended tariff option.
First published.