More women needed in UK boardrooms
Theresa May promises to work more closely with the private sector to help more women make it onto the boards of UK's top companies.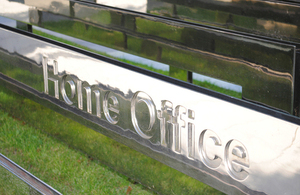 The Home Secretary and minister for women and equalities said that companies and customers are missing out on a huge range of insights and experiences by not considering more female candidates. 
Speaking ahead of a roundtable event in London with some of Britain's biggest employers and most successful businesswomen, the Home Secretary said that we need to 'work together to break down the barriers that keep women out of the boardroom.'
More innovative and more productive
She said: 'In these challenging economic times we need to make the most of everyone's talents, and more balanced corporate boards are better for everyone - employers, employees and customers.
'By becoming more representative at all levels, companies can become more innovative and more productive and have a better understanding of what all their customers want and need.
'We're taking action to help make this happen, with commitments to promote equal pay, extend the right to flexible working and introduce a new system of flexible parental leave.
'But we're not going to achieve change on our own, which is why we're sitting down with business leaders to understand what works for them. I also want to hear from the companies that already doing well in this area, so we can all understand how they attracted more women to senior roles without compromising on quality.'
Poor representation in the FTSE 100
At present just 12.2 per cent of FTSE 100 directors are women, and a quarter of FTSE 100 companies don't have a single woman on their boards. 
Guests at the event include Carolyn McCall, chief executive officer of Easyjet; David Reid non-executive chairman of Tesco; and Colette Bowe, chair of Electra Private Equity Investments.
Published 16 September 2010