More than 300 businesses unite behind Northern Powerhouse ahead of landmark summit
The greatest coalition of Northern businesses ever seen has reached more than 300 members.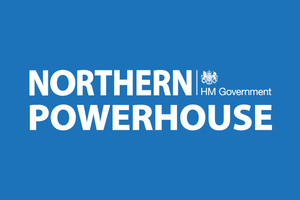 Government's prestigious Northern Powerhouse Partner Programme hits 302 members
Northern Powerhouse Minister welcomes major milestone for expanding network of businesses 
Global brands including Santander Group, Vodafone, New Balance and Rolls Royce, invited as key delegates to joint Northern Powerhouse Convention of the North/NP11 summit on 13 September in Rotherham
The greatest coalition of Northern businesses ever seen has reached more than 300 members, Northern Powerhouse Minister Rt Hon Jake Berry MP announced today (29 August 2019).
The Northern Powerhouse Partner Programme brings together firms who back the government's ambitious vision for prosperity across the North and showcase why it is a great place to do business.
The milestone comes ahead of the landmark summit organised by the Convention of the North and NP11 – supported by the government – which will see political, business, community and academic leaders discuss plans to level up the North and build on the progress made across the Northern Powerhouse since it was launched 5 years ago.
The Northern Powerhouse Partner Programme's 302 members include major international firms with a strong presence in the North like Rolls Royce and Santander to growing small businesses.
Minister for the Northern Powerhouse, the Rt Hon Jake Berry MP, said:
This is an important milestone with over 300 businesses squarely behind our vision for a prosperous North which is the front door to a global-facing UK when we leave the EU on 31 October.

Our Northern Powerhouse Partner Programme includes businesses of all sizes across a variety of key sectors, clearly showing the strength in depth of this incredible region.

They are all helping the North to thrive by creating jobs, boosting local economic growth and providing opportunities for people to reach their full potential.

I look forward to discussing with them and many others how we can do even more to level up the North at next month's summit.
David Orr, Executive Vice President, Small Modular Reactors, Rolls-Royce said:
Rolls-Royce is committed to working with the government on the Northern Powerhouse, in particular using our consortium's small nuclear power station design to boost growth and jobs in the North and North Wales.
Susan Davies, Managing Director Santander Business said:
Santander is committed to supporting businesses in the Northern Powerhouse on all stages of their growth journey, from start-ups to fast-growing businesses with ambitions to expand overseas.
John Grainger, Executive Director of Britain's Energy Coast Business Cluster said:
BECBC is proud to be a member of the Northern Powerhouse Partner Programme. Representing a supply chain that covers all forms of energy production, we believe that Cumbria is genuinely the power behind the Northern Powerhouse. Together we look forward to playing a full and active role in developing all aspects of both the nuclear fuel cycle and wider energy opportunities over the next decade and beyond.
Barry Leahey of Playdale said:
With the help of strong advice and a supply chain in the Northern Powerhouse we have taken Playdale products manufactured in Cumbria to 50 countries around the globe.
Andy Okolowicz, Factory Manager, New Balance said:
We are delighted to be a member of the Northern Powerhouse Partners Programme. As a manufacturer, exporter, and contributor to the regional Cumbrian economy, we see the enormous potential in being a part of this collaborative effort by the government. It is a grand initiative which stands to link the great communities of the North, boost economic growth, and, together, make the Northern Powerhouse a reality.
Further information
A full list of the 302 Northern Powerhouse Partners and their locations is available on this interactive map.
Civic and business leaders from across the North will join forces at the largest ever Northern Powerhouse conference on 13 September in Rotherham to set out for the new Prime Minister and government the transformational role that the North will play in the future of the UK.
The summit is being spearheaded jointly by the NP11 (Northern Powerhouse 11) group of northern local enterprise partnership (LEP) Chairs and the cross-party Convention of the North, which brings together civic and business leaders with council leaders and elected mayors from all of the North's towns, cities and city regions.
The nationally significant event will be a unique opportunity to set out a powerful, collective vision for the North and discuss how business, local government, the third sector and others can work together – and with the government – to realise it. See more details.
Office address and general enquiries
2 Marsham Street
London
SW1P 4DF
Contact form https://forms.communit...
General enquiries: please use this number if you are a member of the public 030 3444 0000
If your enquiry is related to COVID-19 please check our guidance page first before you contact us - https://www.gov.uk/guidance/coronavirus-covid-19-guidance-for-local-government.

If you still need to contact us please use the contact form above to get in touch, because of coronavirus (COVID-19). If you send it by post it will not receive a reply within normal timescale.
Published 29 August 2019