Press release
More control given to councils to scrutinise changes to local healthcare
New measures coming in to force in April 2013 will mean that any changes to the local healthcare services will be more locally led and transparent to patients.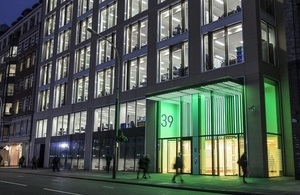 The Health and Social Care Act 2012 will set up a health service that works around patients and meets the health and care needs of local communities.
The Act gives local authorities greater flexibility and freedom by giving health scrutiny functions to the local authority itself rather than to overview and scrutiny committees.
It also extends the scope of health scrutiny to include all NHS and public health services.  Scrutiny arrangements therefore need to change to take account of these changes.
Following on from a Department of Health consultation held between July and September, new regulations on local authority health scrutiny are being prepared to ensure that any changes to local healthcare are more transparent, and overseen and considered locally. These new arrangements build on the existing system including:
extending scrutiny to all providers of NHS care, whether they are from a hospital, a charity or an independent provider
requiring organisations proposing substantial service changes and the local authorities scrutinising those proposals to publish clear timescales for decision-making, so patients know when they can expect changes
requiring local authorities to take account of the financial sustainability of services when considering whether to make any changes
and seeking the help of the NHS Commissioning Board in liaising with local authorities and commissioners to secure local agreement on some service reconfigurations
Health Minister Lord Howe said:
"The Health and Social Care Act is focused on the needs of each member of the public, ensuring that their needs are considered. We want them to be at the heart of planning, delivery and any changes to healthcare services.
"Updating the way these plans are scrutinised and held to account is essential if we want to get the best services for each local area. I would like to thank all those who took part in the consultation, who have helped us build a strong set of proposals."
Notes to Editors:
To see the consultation response, please follow this link.
Published 14 December 2012