News story
Mordaunt Cohen: A Jewish officer commanding African Muslims in Burma
Lieutenant Colonel Mordaunt Cohen served in Burma with 251 West African Heavy Anti-Aircraft Unit, commanding Nigerian volunteers.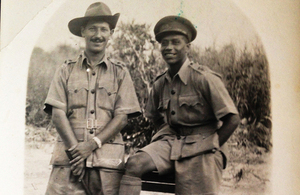 He chose to join the Army after Jewish children arrived in his hometown of Sunderland from the Kindertransport and settled in a local girls' hostel. On hearing their stories, he found out what the Nazis had been doing and felt he had to fight for his country and his people.
Mordaunt Cohen remembers life in Burma
Mordaunt travelled the length of Burma with his unit. He learned their language to help understand them and they shared stories about their religions. When he told them about Father Abraham, the Patriarch of the Jewish people, his troops began to call him "the White Muslim" .
On VJ Day 1945 Mordaunt and his company were still out in Burma. He remembers that his Brigadier celebrated with him, finally opening a bottle of aged brandy that he had carried all through the war and drinking to its conclusion.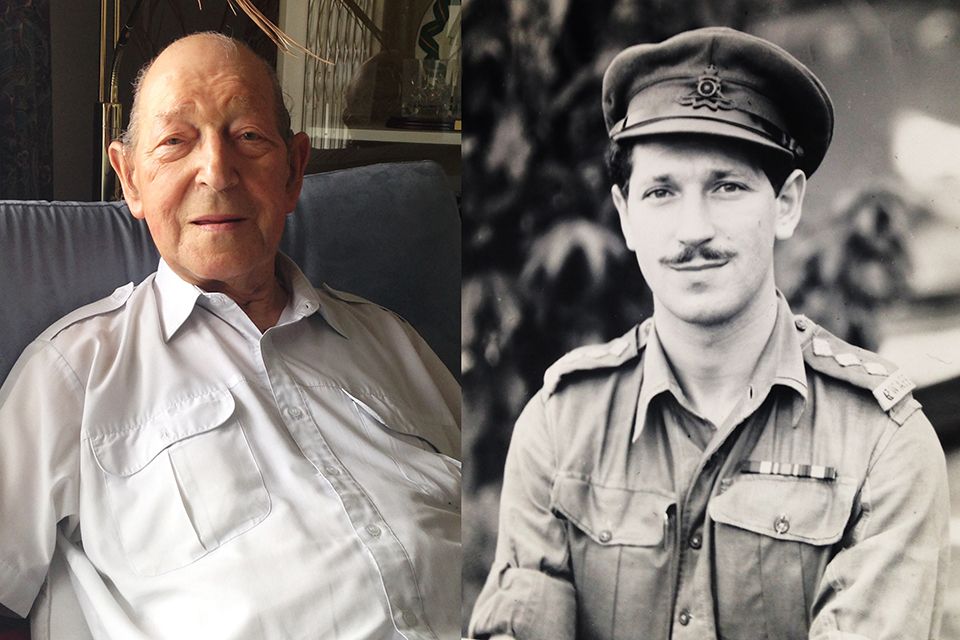 You can celebrate 70 years since the end of the Second World War next weekend in London, with a parade and commemorative Drumhead service being held in Whitehall.
Find out more at the VJ Day Website
Published 6 August 2015