Moore: Focus on exports will help Scottish economy recover
Exports from the North East can help Scotland work its way back to economic prosperity, the Secretary of State for Scotland said today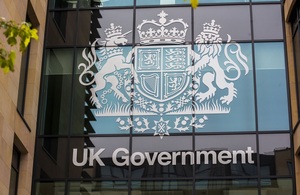 Exports from the North East can help Scotland work its way back to economic prosperity, the Secretary of State for Scotland said today (Friday 16 November).
Michael Moore, who was visiting the region today, said it had an important role to play in supporting Scotland as it deals with challenging economic conditions around the globe.
He said the UK Government is committed to encouraging exports from across Scotland through its international support network for firms of all sizes.
The Minister was speaking as UKTI's Export Week draws to a close. It has seen a series of events to help Scottish exporters, including Advice Clinics in Edinburgh, Dundee and Glasgow and workshops on specific markets.
A focus on exports is essential to Scotland, which sold goods and services worth around £22 billion to markets around the world in 2010, excluding the rest of the UK. That includes business worth £9.8 billion in the European Union and £3.7 billion in North America. The rest of the UK remains a key market worth almost £45 billion.
The latest export figures from the Scottish Index of Manufactured Exports showed exports fell by 4.0 per cent in real terms during the second quarter of 2012 although the volume of manufactured exports grew by 1.7 per cent year-on-year.
Michael Moore said: "There is no doubting the importance of exports to Scotland and we need to give every firm, from the biggest multinational to the smallest SME, as much help as we can as they reach out to new markets. Scotland is already open for business with the world but there is much more we can do to take our world-class services and goods to more countries.
"As part of the UK, Scotland can match its diverse sectors - whether manufacturing, finance or food and drink -  to a unique and powerful network of embassies, consuls and offices across the world which can offer support and market intelligence to help companies pinpoint their exports. It is an invaluable asset to firms in the North East and across Scotland."
In the North-East, key sectors such as oil and gas supply chain and whisky underpin the region's export strategy, worth around £6 billion and £4.2 billion respectively.
The Scottish Secretary said the UK Government had a highly developed network which could help Scottish exporters find opportunities in both established and emerging markets around the world.
The Foreign and Commonwealth Office has a global diplomatic network of around 270 posts in 170 countries, employing 14,000 staff, while UK Trade and Investment assists thousands of businesses to exploit trade opportunities.
The extensive UKTI network of 162 offices in 96 countries means firms can draw on the UK's diplomatic representation in the rest of the world.
Details of Export Week can be found here - http://www.exportweek.ukti.gov.uk/full/
Published 16 November 2012