Monitor to look into running of North London foundation trust
Monitor has launched an investigation into the way Central North West London NHS Foundation Trust is run.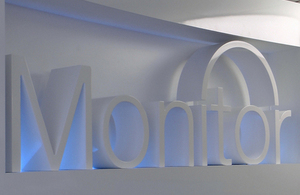 The health regulator acted after the Care Quality Commission (CQC) issued warning notices last month relating to care of mental health patients at some of the trust's centres. Monitor's investigation will look into whether the concerns raised by the CQC indicate wider problems with how the trust is run.
Central North West London is one of the largest mental health foundation trusts in England, and provides a range of services to communities across London and Milton Keynes on 150 sites.
Monitor will examine whether the trust has robust and effective systems in place for identifying and rectifying any problems with the quality of care.
No decision has been taken about whether further regulatory action is required and an announcement about the outcome of the investigation will be made in due course.
Victoria Woodhatch, Senior Regional Manager at Monitor, said:
We have decided to open an investigation at the trust to identify if there are any problems with the way the trust is run that would prevent it providing high quality care for patients.

Our investigation will take a very close look at the issues highlighted by the CQC and we will take regulatory action if required.
Published 8 April 2014