News story
Monitor team visits Oxfordshire hospitals
Senior officials from the health regulator recently visited hospitals in Oxford to meet with staff and patients to learn more about the local health community.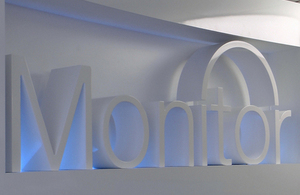 Monitor officials met with senior managers from across the health system in Oxfordshire. The visit, which took place on Friday 5 December, involved discussions with local clinicians, managers and other healthcare workers about how they work together to deliver care for patients.
The Monitor team visited the Abingdon Community Hospital and toured the Emergency Multidisciplinary Unit. There they learnt how staff in these units assess and treat patients who don't require hospital care, but need a period of specialist assessment and support.
The team also met with staff and patients from John Radcliffe Hospital, the largest of the Oxford University Hospitals NHS Trust's hospitals, to learn about their experiences.
Miranda Carter, Executive Director of Provider Appraisal at Monitor said:
It was really insightful to visit Oxford and see how the local health system works together to meet patient's urgent care needs.

I want to thank staff for taking the time of day to meet me and for showing dedication and commitment to making the system work better for patients.
Published 11 December 2014