News story
Monitor takes action to protect services for patients in Tameside and Glossop
A team of experts is being sent to help turn Tameside Hospital NHS Foundation Trust into a new more integrated healthcare organisation.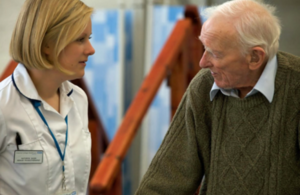 Monitor took the action, which should lead to long term improvements to services for patients, because the trust is clinically and financially unsustainable in its current form.
Local clinicians, commissioners and other stakeholders have agreed that patient services could be improved for the population of Tameside and Glossop district if Tameside Hospital also offered public health, social care and wellbeing services.
This is the first time the NHS will try to create a full Integrated Care Organisation (ICO) at a foundation trust.
The team sent in by Monitor will build on work that's already been done locally to develop an ICO and confirm that this is the best solution for Tameside, or if not, work out what is. They will also plan the best way to implement the right solution.
The changes may involve moving some acute services provided at Tameside Hospital to hospitals nearby, but with services currently provided elsewhere moving into the new Tameside organisation. Local commissioners will identify which services are essential to people in Tameside and Glossop and must remain there.
Frances Shattock, Regional Director at Monitor, said:
Tameside Hospital is facing serious challenges with providing acceptable levels of care to patients and with its finances. Patients in Tameside deserve to get quality care at their hospital, and we want to help local commissioners find the best solution for their patients.

This is an innovative approach and the team will work with patients, staff and other interested parties to work out how to protect and improve patient services in the long term.
Published 12 September 2014