Monitor takes action to improve finances of a foundation trust in Manchester
University Hospital of South Manchester NHS Foundation Trust has agreed to appoint a turnaround director to help it deal with short-term financial problems.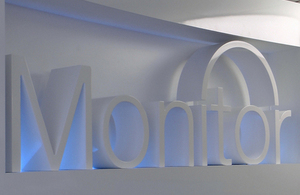 The trust will also undertake a review of its leadership and how it is run. This review will include how effective the board is and how the organisation identifies and deals with challenges.
Monitor opened an investigation into the trust in December last year after concerns about the organisation's short-term financial stability emerged during the annual planning process. It is taking action after finding reasonable grounds to suspect the trust had breached its licence.
During the course of its investigation Monitor also looked into accident and emergency performance after the trust breached the national target to make sure 95% of patients are treated within 4 hours.
The trust is now taking action to improve its A&E performance. Monitor will keep this performance under review and will take further action if necessary.
Frances Shattock, Regional Director at Monitor, said:
The trust has agreed to take action in a number of areas to improve its finances and how it is run.

It's in the best interests of patients that the trust has a stable financial footing and that its leadership can spot potential issues and is able to take action early.
Monitor will continue to hold the trust to account and may take further action if improvements are not made.
NHS foundation trust directory: University Hospital of South Manchester NHS Foundation Trust
Published 1 May 2014