News story
Monitor takes action for patients at Royal Berkshire Hospital
The healthcare regulator has stepped in to ensure Royal Berkshire NHS Foundation Trust improves its financial position and how it is being run.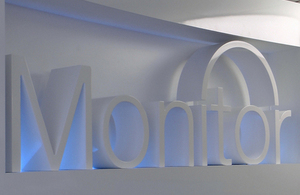 Following an investigation in November, Monitor has reasonable grounds to suspect the trust is in breach of its licence and has negotiated a set of actions with it to put things right.
Monitor has asked the trust to develop and deliver an action plan to improve its data on patient waiting times, after the trust highlighted problems with its record-keeping which prevents it from accurately reporting on whether it is meeting national waiting time targets. The health regulator is working closely with the trust to support its actions in checking the current waiting list, and in looking at how it improves processes so that patients are seen and treated in an appropriate order.
The trust has also agreed actions to fix weaknesses in the way senior staff monitor the care patients are receiving. Monitor's investigation into the trust found that there is a lack of clarity around who is accountable for checking on patient care, including identifying and managing potential risks, and recording or reporting on the care patients are receiving.
In addition, Royal Berkshire has predicted that its financial position will deteriorate over the coming year. After looking into the trust's finances Monitor has asked it to carry out plans to eliminate its deficit.
These legally binding actions will make sure the trust fixes its problems for patients effectively.
Paul Streat, Regional Director at Monitor, said:
We are taking action to make sure that Royal Berkshire Hospital fixes problems with the way it is being run and its finances.

We want to make sure that the trust is better organised, so that patients who come to the hospital receive quality care in a timely manner, and this is properly checked and recorded. These are long-standing issues which we know the new chief executive has been working to resolve. We will continue to work with the trust to make sure it builds on current efforts to improve for patients in Berkshire.
The health regulator will continue to monitor the trust's efforts to improve, and will take further action if necessary.
Published 12 December 2014