Press release
Monitor supports appointment of interim chair at South East Coast Ambulance Service
Monitor has announced action at South East Coast Ambulance Service NHS Foundation Trust, following the resignation of its chair.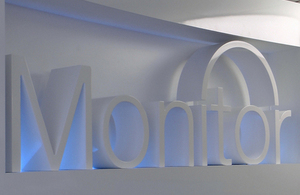 Monitor has used its regulatory powers to secure the appointment of a new interim chair at South East Coast Ambulance Service NHS Foundation Trust, following the resignation of its Chair Tony Thorne earlier today.
Sir Peter Dixon, who brings considerable experience in chairing challenged trusts, will join the trust as its interim chair. He will focus on the immediate actions that are recommended by the report into inappropriate changes to the time taken to dispatch ambulances for some seriously ill patients (also known as the 'Red 3' project). These changes have since been reversed, but significant work is now needed to strengthen the board.
The trust today published the first of the 3 reviews that it had been asked to carry out when Monitor first took action last year. The report identified a number of concerns about how decisions were taken around the Red 3 project, which was run by the trust between December 2014 and February 2015 in the south of England.
The trust also confirmed that, after signalling his intention to resign last year to Monitor, its Chair Tony Thorne has resigned from his position. The trust's Chief Executive, Paul Sutton, has also taken a period of voluntary leave.
Claudia Griffith, Regional Director at Monitor, said:
The way these projects were managed and the associated decision-making processes were flawed from the outset, and we expect the trust to use the findings of today's report to make sure no decisions are taken in this way again.

We have asked the trust to appoint Sir Peter Dixon to address the failings identified by these reports, so that the trust can emerge from this as one which is stronger and more effectively run in the interests of patients.

Sir Peter brings with him a wealth of experience supporting NHS trusts facing challenges, and following the changes to the trust's leadership team announced today, we will support him to quickly stabilise the trust's board.
The 2 other reviews Monitor asked the trust to carry out are not yet complete; this includes a wider review into the way decisions are taken across all trust matters, and a review into the impact on patients of the Red 3 project. The patient impact review is still being carried out, but from the work done so far, no cases of patient harm that were not previously identified have come to light.
Published 15 March 2016