News story
Monitor secures improvements for patients in Basildon
Monitor has ended its enforcement action at Basildon and Thurrock University Hospitals after it made significant improvements to its patient care.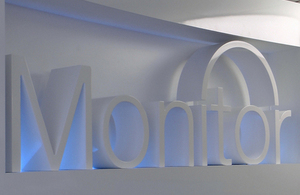 The health sector regulator has decided that Basildon and Thurrock University Hospitals NHS Foundation Trust is no longer in breach of its licence to provide healthcare services after it implemented a series of action plans to improve a range of its patient services.
More patients in Basildon are now being seen quicker in A&E and are benefitting from an improved paediatric department. The Care Quality Commission also recently rated the trust as 'good' overall.
Monitor first took enforcement action against the trust in November 2009 and subsequently the regulator agreed with the trust a number of legally binding steps to fix its problems. The trust also commissioned an independent review of how it is run and then implemented an action plan to address the issues raised.
Monitor put the trust into special measures in July 2013, but took it out in June 2014 on the recommendation of the Chief Inspector of Hospitals.
Adam Cayley, Regional Director at Monitor, said:
We are pleased that patients are receiving better care at Basildon and Thurrock University Hospitals as a result of improvements the trust has made in A&E, paediatric services and mortality rates.

Both the trust and Monitor have worked incredibly hard to ensure patients in Basildon can get the best quality of care possible. Monitor has decided that the trust is no longer in breach of its licence as a result of this hard work.

The staff of this trust should be truly proud of the improvements they have made for the benefit of their patients.
Monitor will continue working with the trust to ensure that improvements are maintained.
Published 22 August 2014