News story
Monitor secures extra help for Heart of England to improve services and strengthen leadership
An experienced former NHS chief executive will help Heart of England NHS Foundation Trust to improve its services for patients.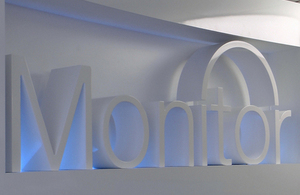 Diane Whittingham has been appointed as Improvement Director at the trust. She has over 30 years of NHS experience.
Diane will be employed by Monitor, but will be based at the trust in a part-time capacity. She will work alongside the trust's new interim chief executive - Andrew Foster CBE - who was appointed last month following the resignation of Mark Newbold.
Diane will provide the trust with expertise, guidance and support while also holding its board to account to ensure that the required improvements are made.
Today's action addresses concerns that the trust has insufficient long-term leadership capacity. An external review highlighted deficiencies in how the board scrutinises the running of the trust's services.
Heart of England has been in breach of its license to provide healthcare since December 2013. Monitor imposed a further condition on the trust's license to provide healthcare in October 2014, enabling it to take further action if its leadership didn't improve.
The trust has also agreed to a new legally binding commitment that it will develop and implement a wide-ranging improvement programme covering governance, culture, safety and staffing, information technology, performance and leadership.
Heart of England provides health services to 1.2 million people across the West Midlands at Birmingham Heartlands Hospital, Good Hope Hospital, Solihull Hospital and Birmingham Chest Clinic.
Katherine Cawley, Regional Director at Monitor, said:
This extra support will help Heart of England make the necessary improvements, so that it can provide well organised, high-quality services for patients.

Diane brings substantial NHS experience to this role. In particular, she has a track record of successfully dealing with the complex challenges that can arise in a large healthcare organisation.

We will continue to monitor the trust's progress closely and will take further action if necessary.
Published 5 February 2015