Monitor secures commitments from troubled Northamptonshire trust to improve
Kettering General Hospital NHS Foundation Trust has agreed a set of urgent improvements to accident and emergency arrangements at the trust to improve care for patients.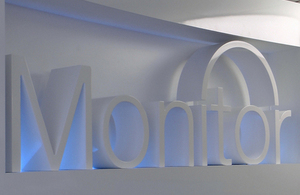 Monitor is taking regulatory action following repeated breaches of a national target for the trust to see 95% of patients in its A&E unit within 4 hours. The regulator is also concerned that the trust's weakness in providing high quality A&E care is indicative of wider problems in how it is being run.
Monitor has secured legally binding undertakings from the trust's new leadership team that the necessary changes will be effectively implemented.
Under the new package of regulatory measures the trust has agreed to:
create a robust and credible emergency care action plan by 9 May 2014
undertake a thorough analysis of the causes of past breaches of the A&E target
initiate a rolling weekly analysis programme that identifies why targets have been missed and then regularly update the emergency action plan accordingly
identify the key internal and external risks to providing quality emergency care in the long term and develop solutions to them
The trust has also agreed to ensure that it is fully compliant with all Health and Safety Executive and local fire authority requirements.
Adam Cayley, Regional Director at Monitor, said:
We believe this strong package of regulatory measures will ensure the trust makes the necessary improvement that will enable patients to receive high quality care.

We acknowledge the trust's new leadership team has made progress in addressing long-running issues around A&E care. However, there is still much work to be done before the trust can be said to be consistently providing patients with satisfactory emergency care and is being run effectively.

We will be monitoring the trust's progress closely and will not hesitate to take further regulatory action if required.
Monitor has been taking regulatory action against the trust since October 2012 over a variety of issues.
Foundation trust directory: Kettering General Hospital NHS Foundation Trust
Published 11 April 2014