News story
Monitor responds to comments on the recording of the treatment of non-English patients in the NHS
A response from the health regulator on the recording of the treatment of non-English patients in the NHS.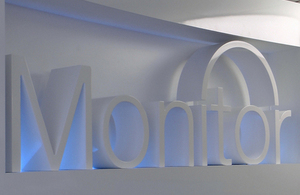 There are a small number of patients with addresses in Scotland and Wales treated by the NHS in England each year and vice versa.

In response to a suggestion in a blog today that we're asking trusts to remove these patients from targets. We would like to take this opportunity to correct this as it is not true.

As part of our duty to protect and promote the interests of patients, we make sure that independent NHS foundation trusts are well-led by measuring their performance against a number of key national healthcare targets.

We do this using the same performance information that NHS foundation trusts submit to the Department of Health and local commissioners in order to avoid unnecessary duplication, which saves the taxpayer money. Since all of these commissioners are based in England, no information on Scottish or Welsh patients is therefore included in the data.

Patients from Scotland and Wales can, of course, still be treated by the English NHS and there is no suggestion that they will be treated any differently to English patients.
Published 1 December 2014