Press release
Monitor puts Cambridge University Hospitals into special measures and takes enforcement action
The health sector regulator, Monitor has put Cambridge University Hospitals NHS Foundation Trust into special measures to ensure the trust improves how it is run for its patients.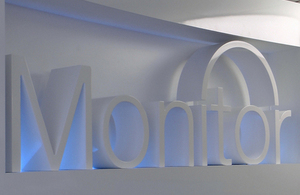 The regulator is also taking enforcement action following an investigation into the trust's poor finances and governance arrangements. The trust is predicting, at least, a £64 million deficit this year, due to an average overspend of £1.2 million a week.
The investigation concluded that the trust lacks the adequate financial control it requires. It has failed to deliver the necessary savings and has not submitted a credible plan to address its rapidly growing deficit.
The trust also underestimated the scale and challenges of implementing its new electronic patient record system, e-Hospital, and the impact this would have on its provision of healthcare for its patients. These issues led to significant cost increases and a failure to realise the benefits the system could provide.
The trust received an overall rating of 'inadequate' in a report by the Chief Inspector of Hospitals today, which found concerns about staffing levels, delays in outpatients treatment, and governance failings.
This action by Monitor will see Cambridge University Hospitals NHS Foundation Trust take a series of steps to become financially sustainable and fix the issues raised in the Care Quality Commission's (CQC) report by:
developing and implementing a recovery plan to address its deficit
finalising and delivering a plan to improve the quality of care for its patients
undertaking a thorough review of how the trust is managed
strengthening its executive leadership
if directed by Monitor, working with an Improvement Director appointed by and accountable to Monitor, as well as a partnering with a high-performing trust(s) referred to as a buddy trust
The trust has agreed to put in place action plans to address the care quality concerns identified by the CQC, and to ensure the Board is more accountable and effective in fixing problems when they arise.
Monitor has also imposed a new condition on the trust's licence, enabling the regulator to take further action, such as replacing members of the trust's leadership team, if the required improvements are not made swiftly for patients.
Stephen Hay, Managing Director of Provider Regulation said:
Patients treated at Cambridge University Hospitals NHS Foundation Trust deserve to receive the highest possible care, and so the failings that we and the CQC have identified in the trust's services are disappointing.
It's reassuring that the trust has already started to address some of the issues raised by the CQC and our investigation. But much more needs to be done and the trust's leadership needs to act quickly to resolve these issues.
Putting the trust into special measures will ensure it gets the extra help and support it needs and we will closely monitor the trust's progress in making the improvements that its patients expect to see.
More information on special measures can be found on the NHS Choices website.
Published 22 September 2015