News story
Monitor launches investigation into Taunton and Somerset NHS Foundation Trust
Patients have been waiting too long to get treatment at Taunton and Somerset NHS Foundation Trust, which has prompted Monitor to launch an investigation.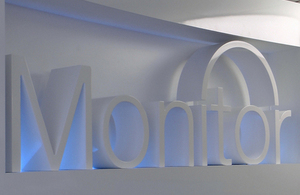 For the past year too many patients have waited more than the 18-week national target for day-case or inpatient procedures at the trust.
For the past 9 months the trust also missed the target for treating patients who are referred to hospital for an outpatient procedure.
Having identified that some patients are waiting too long for these procedures, Taunton and Somerset NHS Foundation Trust failed to deliver its own recovery plans to get waiting times back to an acceptable level, and Monitor would like to understand what more could be done to shorten waiting times.
Paul Streat, Regional Director at Monitor, said:
Too many patients aren't being treated within a reasonable amount of time at Taunton and Somerset, and we need to find out what the problem is and how we can support the trust in its current efforts to cut waiting times.

We are investigating the trust to find out why it isn't meeting these targets, and if we need to take further action to make sure local patients aren't waiting too long.
No decision has yet been made by Monitor on whether further action will be needed. Monitor will announce the outcome of the investigation once it is completed.
Published 4 November 2014