Press release
Monitor defers foundation trust application of NHS trust in West Midlands
Monitor has deferred for up to a year a decision on whether Dudley and Walsall Mental Health Partnership NHS Trust should become a foundation trust.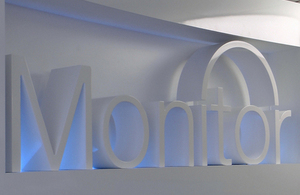 The trust provides a range of mental health services to over half a million people in the Dudley and Walsall area.
Following a rigorous assessment, Monitor concluded that the way the trust is run is not as strong as the regulator would expect from a foundation trust. In particular, the trust must ensure its board works as effectively as possible, and that it has robust plans demonstrating it can provide services to patients in a financially sustainable way for the future.
The Care Quality Commission recently inspected Dudley and Walsall and did not find any problems with the quality of care the trust provides.
Miranda Carter, Executive Director of Provider Appraisal at Monitor, said:
We have deferred making a decision on Dudley and Walsall's application, as the trust has further work to do before it meets the requirements of a foundation trust.
There are currently 152 NHS foundation trusts in England - over 60% of all trusts in the NHS. Foundation trust status gives patients a greater say in their health care, and foundation trusts have more freedom to shape services to match the needs of local people.
NHS foundation trusts are:
free from central government control and able to decide how to improve their services
able to retain any surpluses they generate to invest in new services, and borrow money to support these investments
accountable to their local communities, with local people as members and governors
Published 25 June 2015