Monitor concludes merger of services unlikely to have negative effect on patients
Monitor has concluded that a proposal put forward to join pathology services in Sussex is unlikely to have a negative effect on patients.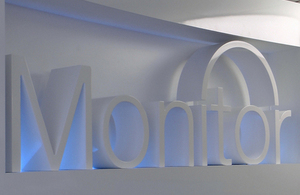 The health sector regulator reviewed the proposal to merge the pathology services of Brighton & Sussex University Hospitals NHS Trust and Surrey & Sussex Healthcare NHS Trust on behalf of the NHS Trust Development Authority (NHS TDA).
The joint venture, to be called Brighton, Surrey and Sussex Pathology (BSS Pathology) is the first transaction reviewed by Monitor under its partnership agreement with NHS TDA.
The review looked at the services subject to the proposal, across the local health economy and the potential impact on patients of merging the departments together.
Monitor's judgement is that competition for pathology services can provide an incentive to develop high quality, fast and reliable pathology services. These could offer direct benefits to patients because they can improve the speed and accuracy of a diagnosis and any necessary follow-up treatment.
In addition, the financial savings available from having competition can be used by commissioners to improve the quality or extend the scope of services provided to patients.
Catherine Davies, Executive Director of Monitor's co-operation and competition directorate, said:
We concluded the merger was not likely to lead to a loss of competition for pathology services, or reduce the incentives for pathology providers to improve the quality and efficiency of their services. Consequently, we advised that on competition grounds the merger is unlikely to have any adverse effects for patients.
The final decision on the merger will be a matter for the parties concerned and the NHS Trust Development Authority.
Published 13 March 2014