Monitor commits to a single view of what good leadership looks like
Monitor, the Care Quality Commission and the NHS Trust Development Authority have agreed to work together to provide NHS providers with a single view of what good leadership looks like.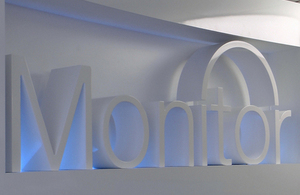 The 3 national NHS partners will develop an aligned framework for making judgements about how well-led NHS providers are.
The framework will ensure a consistent view which will form the basis of regulatory judgements. A joined-up approach will also remove unnecessary duplication and burden on NHS providers.
The partners intend to put these plans into action by October 2014 after testing the approach with NHS foundation trusts and NHS trusts. Monitor's contribution has been captured in guidance to NHS foundation trust boards on how to assess the quality of their leadership, the 'Well-led framework for Governance Reviews' also published today.
Miranda Carter, Executive Director of Provider Appraisal, said:
Our focus is on whether an NHS foundation trust's board is doing a good job. We will use the new aligned framework when we look at their leadership, governance and culture.

Our approach, as with the NHS Trust Development Authority (NHS TDA), is complementary to the Care Quality Commission (CQC), because we are looking from the board down and they are looking from the ward up, so the partners working together achieve a comprehensive picture of how well-led a particular NHS organisation is in providing front-line care.
Monitor, CQC and the NHS TDA all test the quality of leadership in their assessments and inspection of NHS trusts and foundation trusts. The quality of leadership is one of the most important determinants of the quality and safety of services.
Published 20 May 2014