News story
Monitor closes its investigation into Royal Berkshire NHS Foundation Trust
Monitor has closed its investigation into Royal Berkshire NHS Foundation Trust because the trust is taking the right action to improve how it is run.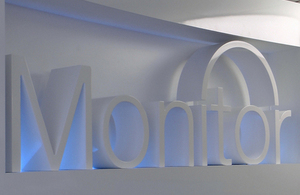 The health sector regulator found evidence that the trust had breached its licence to provide NHS services but is taking no formal enforcement action as it believes the trust's leadership is taking the necessary steps to put this right.
Monitor launched its investigation in August 2013 following repeated breaches of the national target to see 95% of patients in accident and emergency within 4 hours. The regulator was concerned that breaching this target 3 times in less than 2 years indicated wider problems in how the trust was being run.
Paul Streat, Regional Director at Monitor, said:
We have looked very closely at how this trust is being run and we have decided that its management is taking the necessary steps to improve its performance for patients.
The regulator will continue to work with the trust to ensure its accident and emergency performance improves and other concerns are addressed.
Published 11 March 2014