News story
Monitor closes investigation into Wirral University Teaching Hospital
The health sector regulator has closed an investigation into Wirral University Teaching Hospital NHS Foundation Trust.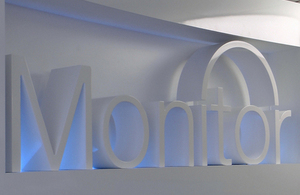 Monitor found the trust is taking reasonable steps to improve its financial position and the way in which it manages its finances.
Monitor launched its investigation in November 2013 to understand why the trust's costs seemed higher than expected, and why its income was lower than forecast.
The investigation allowed Monitor to get a better picture of the financial position of the trust and to determine whether there were problems with how the trust is run which may in turn have had an impact on patients.
After reviewing the evidence, Monitor has decided that the trust is taking reasonable steps to address the issues. Therefore we will not be taking any formal regulatory action against the trust. Monitor will continue to closely review the trust's financial position and progress to improve its financial management.
Frances Shattock, Regional Director at Monitor, said:
I am pleased that the trust is working hard to address our concerns about its finances and these improvements are already happening.

We will now close our investigation but the trust will update us on the progress of its actions to improve its financial management. It will remain on formal financial monthly monitoring to provide us with ongoing assurance.
Published 5 March 2014