News story
Monitor closes investigation into Poole Hospital NHS Foundation Trust
Monitor has closed its investigation into Poole Hospital NHS Foundation Trust because it is taking appropriate action to improve its finances on behalf of patients.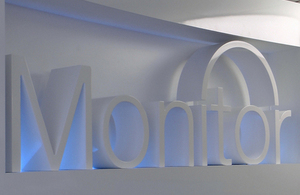 The health sector regulator believes the trust's leadership is taking the necessary steps to address the issues it faces, including a plan to provide its services more efficiently.
Monitor launched its investigation in June 2013 because of concerns raised by the trust about its financial sustainability.
Although it has closed the investigation, Monitor will continue to scrutinise the trust to make sure it becomes more efficient and sustainable.
Paul Streat, Regional Director at Monitor, said:
We launched our investigation to understand the financial challenges facing this trust and what was being done to meet them.

The investigation has been closed because we have found that the trust's leadership is now taking appropriate action to improve the state of its finances.

It is important that the financial issues are addressed so that the trust can continue to deliver good quality care to its patients.
The regulator will continue working with the trust to improve its financial position and will take further regulatory action if needed.
Published 2 April 2014